Disclaimer: I received NuGo Nutrition Egg White Protein Bars to review as part of being a BibRave Pro. Learn more about becoming a BibRave Pro (ambassador), and check out BibRave.com to review find and write race reviews!
Snacks are life.
For real.
I am a snacker through and through – and whole food options are the BEST for my body and mind. Through the high mileage training this summer, I am trying to be more aware of what I am eating and checking labels can get a little overwhelming. So products with a small amount of ingredients is amazing!
When I received an opportunity to try a new product from one of my favorite bar companies, I jumped in with both feet! Check it out!
Nugo Nutrition
I have been snacking on different varieties of NuGo Nutrition bars for the past couple years – lucky that a local grocery store carries them! One of the best parts of NuGo Nutrition bars is that they are free of additional sweeteners and I can feel good letting my kiddo steal them from me and eat them as well.
Nugo Nutrition | Egg White Protein Bars
In the past couple weeks, Nugo came out with a brand new gluten-free, whole food protein bar made with an egg white protein base. Egg whites are a great protein source with little to no fat and cholesterol, lactose-free, and gluten-free (if that is what you need). With limited ingredients (like 5-7 per bar flavor), I know what I am eating and I can be confident that I won't have a gut-bomb on the go!
Between snacking at work or on the go, I am loving these NuGo Nutrition egg white protein bars! The come in 4 fantastic flavors (it hard to pick my absolute favorite) :
dark chocolate with sea salt – major chocolate fix
peanut butter – yum yum yum…
blueberry – so fresh and great
maple pecan – super tasty, even when warm!
My current favorite is the Maple Pecan (which changes every time I eat a different flavor). My first run with it, I thought it tasted like a cinnamon roll and the sweetness is just what I need to curb my mid-afternoon sweet tooth.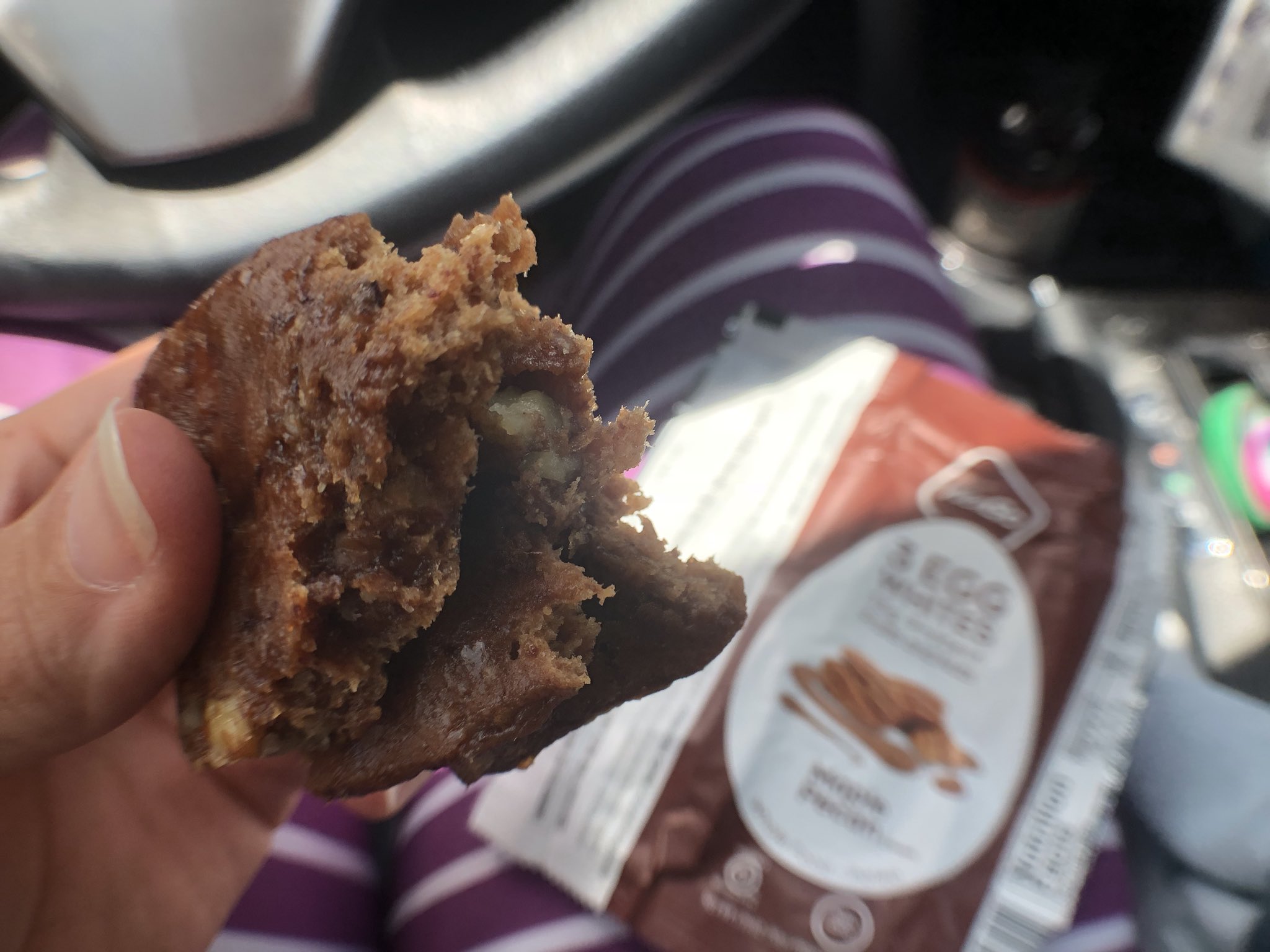 I have already purchased an additional box of both the Maple Pecan and Dark Chocolate (hello chocolate craving!).
If you are interested in trying them for yourself, you can use the code BIBRAVE for 15% off your online order. With the option of a sample multi-pack, you can find you favorite flavor before you purchase a whole box!
My fellow BibRave Pro's also discuss their favorite flavors on their review posts as well. Be sure to check them out!
Kim T   Katy   Kim P   Ryan   Henry    Amy S   Melissa   Lissa   Brad   Karen   Stephanie   Dodie   Kevin   Danielle   Angie   Sara   Emily   Zenaida   Janelle
Check out NuGo Nutrition on their social handles for fun promotions and to get the scoop on new products : Facebook    Twitter    Pinterest   Google+     Instagram
As always, check out these awesome run-spiring linkups this week :
Tuesday's on the Run     Wild Workout Wednesday     Running Coach's Corner
I'd love to hear from you! Leave a comment and start a conversation!
More Ways to connect with Lindsey from LivingLovingRunner :
Facebook   Instagram   Twitter   Pinterest   Bloglovin'