Where in the bloody heck has the time gone?! I am 4 weeks out from my first hundred mile event…and there is still so much to plan! Oh boy…I hope these next few weeks are as productive as this week – that would be nice!
Let's run!
weekly workouts : week 16 (aug 6)
Monday
Scheduled : OFF
Actual : OFF
Tuesday
Scheduled : 6 miles
Actual : 4 miles
With working early, I decided to run over lunch. I ran towards where I knew the hubs was brewing today and they were just waiting for the wert to cool…and I needed to make my pitstop fast. I hit the road back and got in 4 miles for the day (so far). I planned to head out with little man after dinner…but I just stuck around home.
Wednesday
Scheduled : 6 miles
Actual : 4 miles + 4 miles
Holy EARLY morning…but it felt good! If I would have got up when I woke up (before my FIRST alarm), I could have got in all 6 miles…but since I slept through my first alarm and woke up a bit later, I was able to get in 4 hilly miles before heading into work early… I also packed up a lunch run bag to make up the last 2 miles today and the 2 I missed yesterday ♥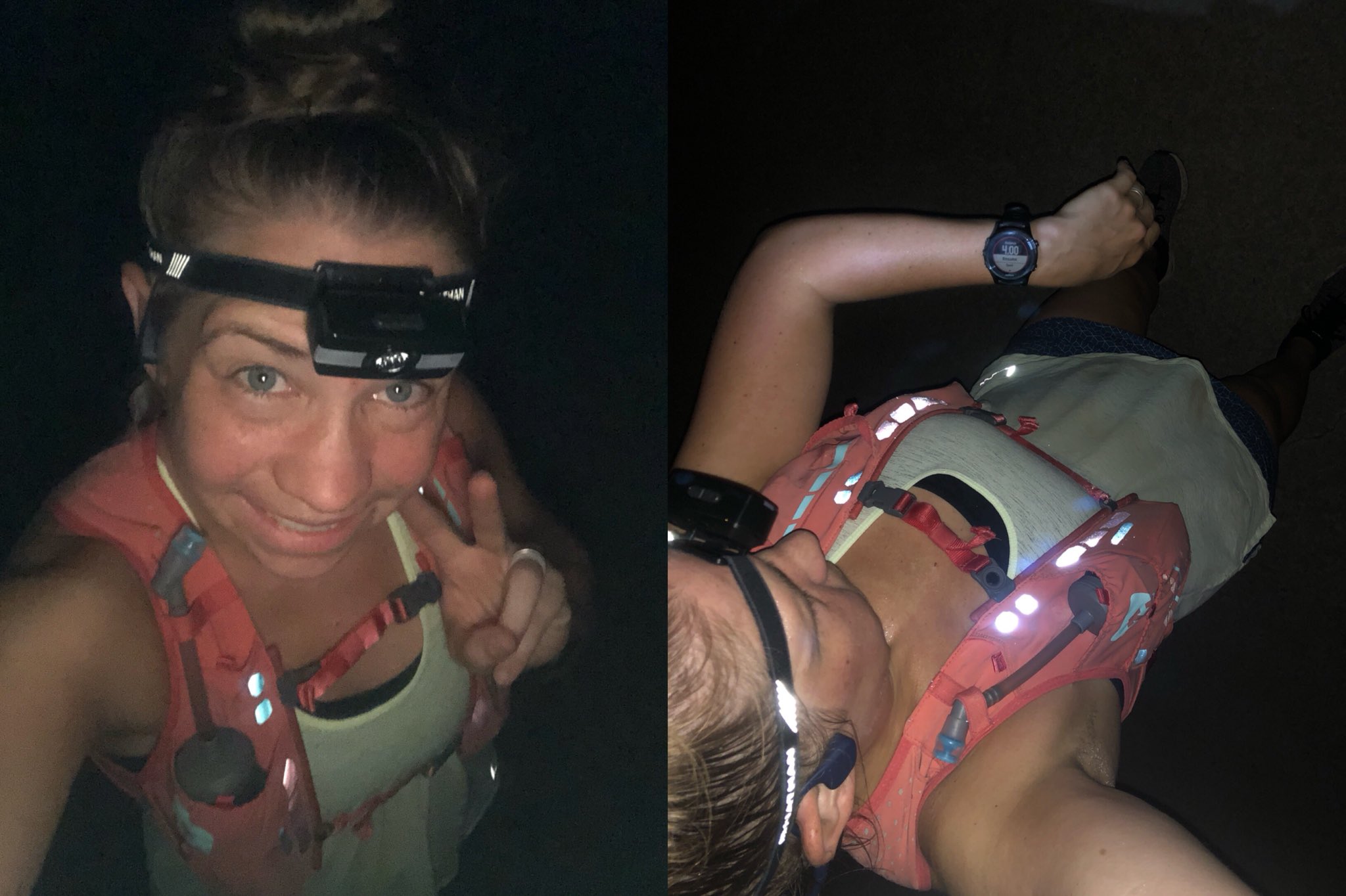 Thursday
Scheduled : 4 miles
Actual : 4 miles
A normal start at work means that I had some time to kill in the morning – let's run! I hit the road so fast (after snoozing and procrastinating) that I forgot my shirt…funny how that happens! Got it done though!
Friday
Scheduled : 3 miles
Actual : 3 miles
My mindset is "3 miles, that will go by fast!" What I didn't see coming was the third encounter with a white truck that insisted on honking at me… Yep. Not sure why, but this guy (we know it is a guy) thinks he is welcomed to honk at runners on the sidewalk. He just put me in a mood for a good chunk of my run…
Saturday
Scheduled : 30 miles
Actual : 30 miles
Long run day!! I planned on heading out to the Konza EARLY…but that didn't happen. So I got to run in amazing temps, blisteringly warm temps, and the start of a cool down…overall a great day! My mood was set on getting in the miles – no cop-outs on the agenda! I did do some finagling with my miles due to the distance of the loops – but got it all in!
Sunday
Scheduled : 15 miles
Actual : 12 miles
I planned on getting up and out EARLY for some miles at Fancy Creek with Michelle – and while we headed out pretty early, those first loop miles (6 to be exact) were slower than slow…darn spiders and their crazy webs! I was able to get in 12 miles (or 2 full loops) before needing to head home. I thought about getting 3 later – but the hubs and I set out on our bikes and got in around 11 miles between biking to lunch, the bike shop, a bar, and then home on the linear trail ♥
Weekly Miles : 61 miles
100m Training Miles : 920 miles
Annual Miles : 1569 miles (goal = 2,018 in 2018)
Miles, miles, miles! Check out the weekly workout
recap via @livinglovingrun & other #linkups!
https://ctt.ec/A68Uc+ #bibchat #runchat
Check out these awesome run-spiring linkups this week :
Weekly Wrap     Tuesday's on the Run
Wild Workout Wednesday     Running Coach's Corner

How did your training week go?
What are you training for?
I'd love to hear from you! Leave a comment and start a conversation!
More Ways to connect with Lindsey from LivingLovingRunner :
Facebook   Instagram   Twitter   Pinterest   Bloglovin'