There is one day that is great for just the random thoughts – Thursday…we meet again! There is a little to talk about with Amanda and her Thinking Out Loud Thursday's 🙂
But first…
Coffee 🙂
national day…
On Tuesday, a co-worker helped us celebrate National Peanut Butter Day – while I am more for the National Almond Butter Day in June, I will still partake 🙂 
…TODAY!
Today's "national day of" has a few… National Green Juice Day, National Peanut Brittle Day, and National Spouses Day!
Let's be honest, I am a little more for yesterday's National Irish Coffee Day 🙂
…schedule…
I feel such a sense of relief when I am able to Schedule a post ahead of time…doesn't happen often!! The weight just lifts… Ahhhh.
my life…
Have you ever gone away from home with a bag of clothes…thinking you had a wardrobe to change into? Only to find that you have 2 pairs of pants and no shirt…? Story of my life this week! 
I love going to the gym because I can shower and then head off to work! Not this week…in the fog of my morning zombie grab-and-dash, I grabbed 1 from the capri pile and one from the top pile… But the tops pile had a black pant on top…so I only packed pants… Sheesh…
fasting
Have you ever hear of intermittent fasting? 
I sort of live by it – not completely as a weight-loss tool (as most do), but also as a self control tool. I am really bad about snacking because I am bored…and this fasting technique really helps me from snacking all morning and all night!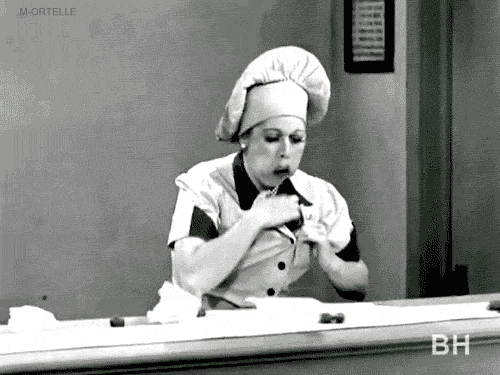 Lately, I have been able to survive without eating until nearly lunchtime! Since I have been doing this for a little while now, since the new year, my body has finally caught up with my routine! Workout in the morning, bulletproof coffee after my workout…and then I break the fast around 11/noon and then I give myself a window to eat for 6-8 hours – depending on when I break in the mid-morning. 
While I am still consuming the same calories (most days, some days are a little less), it is all within that 6-8 hour window – usually 2 decent sized meals and a snack in between (if I am hungry for it).
Virgo
Google just told me that based on my Zodiac sign, Virgo, my best professions would be a chemist, perfume maker, cocktail mixologist, landscaper, or anything that requires an eye for detail. Well…good thing I have that Landscape Architecture degree…too bad I haven't used since graduation…
Honestly, in college, we would lose a little of our soul when someone outside the College Of Architecture, Planning, and Design would call the Landscape Architect majors "landscape designers" or "landscapers"…but now, I'd kill for any title that allowed me to be doing what I went to school for!
black hole of MSN.com
Sometimes, I can be on the MSN homepage for a long time – there is a lot to see these days! A lot of stuff that I could care less about knowing or reading…
I saw a click-bait for humorous "bad parking" windshield notes left on cars, and I bit… I wish I was crazy enough to come up with some of those!! – in the meantime, I'll just curse under my breath…
well…
…Got to run! Happy Friday Eve!!
---
Check out the linkup with Amanda to see what everyone is thinking (out loud) this Thursday!
Do you celebrate "national __insert random thing_" days?
Have you ever forgot a vital piece of clothing while at the gym? 
I'd love to hear from you! Leave a comment and start a conversation!
More Ways to connect with Lindsey from LivingLovingRunner :
Facebook > @livinglovingrunner
Instagram > @livinglovingrunner
Twitter > @livinglovingrun
Pinterest > @livinglovingrun
Bloglovin' > @livinglovingrunner