There is so much that is happening this week (and this past month!). I am mixing up the weekly Friday Five and the monthly Ultimate Coffee Date into one! Enjoy!!
Five Friday | Ultimate Coffee Date
If we were having coffee, I would gush about some of the products that I am testing…
As a BibRave Pro, I am not typically short on gear to test – the past couple weeks have been busy! I am still testing these products, but have already posted reviews of : 
CTM Band – a simple tool to use compression, tension, and movement to work out sore muscles and reduce recovery time (discount code CTMBIBRAVE for 20% off your online order)
GODSPEED documentary – an incredible journey of a lifetime for Jerry Schemmel and Brad Cooper; check out your local listings to watch this film on May 22nd! I will soon be testing one of the sponsors of the film – Rudy Rydon shades. While these aren't the exact shades Jerry and Brad used in the documentary, they have the same photochromic lenses – and totally need shades for summer running…
I am also testing…
If you follow me on social media, you can see that I am working on testing : 
FlipBelt Crops – a new product from FlipBelt that incorporates an actual FlipBelt into the waistband of the pant! (discount code BIBRAVE for 25% off your online order)
Orange Mud Gear Vest – a hydration and gear packing vest (2L total capacity) that can take you anywhere – running, walking, biking, hiking,…everywhere! (discount code BRGV15 for 15% off your online order)
If we were having coffee, I would admit…
While testing multiple products at the same time makes me a little busy, I feel like I thrive with the engagement! I love trying and testing new running gear and recovery gear. Making the most of my training is always a fun challenge ♥
If we were having coffee, I would talk about a fun event little man and I went to the other night!
The other night, little man and I went to the park to check out the BugAPalozza! We learned about plants and water, ate some popcorn, little man was fitted for a new bike helmet, played some games, found the queen bee, touched a snake, and got a tick/mosquito prevention box! So much to see and do!
If we were having coffee, the subject would likely go back to running… What am training for this year?…I will probably try to talk you into running with me 🙂
Looking forward this year, I have some fun races coming up! Since I haven't go over what my schedule looks like this year, this seems like the perfect time to highlight it!
Garmin Marathon – April 21st : pacing the 5:30 runners
Bill Snyder Highway Half – May 19th : pacing
Hospital Hill 5K/Half Rerun – June 2nd-3rd : running as a BibRave Pro (discount BIBHHR18 for 15% off your distance of choice!)
Night Hawk 50K – June 30th : first night run on the trails of my first 100m later this year; this race may be the first 50K of a 50M training run…we'll see.
Rock n Roll Chicago Half Marathon – July 22nd : running as a BibRave Pro (discount RNRBRP for $15 off the half/full marathon distance at any RNR races!)
Rock Away Night & Day 50M – August 11th : not registered yet, but a possibility for a 50M training run…might be too late in my training cycle for a 50M, but we shall see!
Hawk 100 – September 8-9th : first 100M race!
While I am not PLANNING anything after the Hawk 100 in September, I still have some ideas to keep moving this fall…
Maybe a pacing event later in the year depending on how the Hawk recovery goes
Little Apple Marathon/Half – November 3rd : possible race this fall (depending on how the recovery goes from the Hawk) – as the first local marathon, I will be a part of it somehow (running, pacing, or volunteering)
If we were having coffee, I would certainly complain about the weather we are having.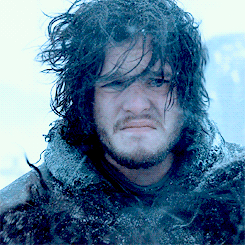 The weather is being crazy lately…
It finished in the 70s yesterday, started in the 30s today and that is the warmest it will be today (getting colder by the minute).
Tomorrow's long run (feel in the teens) will be interesting…
I guess I shouldn't have jinxed myself in putting my winter clothes away… Spring is coming, but not soon enough for me!
---
Are you trying any new gear?
What are you training for? Will I see you at any of the races I have planned?
Is Mother Nature allowing spring to be sprung in your area of the world?
I am linking up with the Friday Five 2.0 and Coco and Deborah for the Ultimate Coffee Date! Check out the other posts!
I'd love to hear from you! Leave a comment and start a conversation!
More Ways to connect with Lindsey from LivingLovingRunner :
Facebook > @livinglovingrunner
Instagram > @livinglovingrunner
Twitter > @livinglovingrun
Pinterest > @livinglovingrun
Bloglovin' > @livinglovingrunner