Disclaimer: I received the following products at the inaugural TRE Influencer Day to review as part of being a BibRave Pro. Learn more about becoming a BibRave Pro (ambassador), and check out BibRave.com to review find and write race reviews!
While the giving season is coming to a close, we can always find a reason to give gifts to friends and family! But if you are a runner or have been for a few years (or more!), you likely have "all of the running things" which makes you a hard person to shop for…
I recently attended the inaugural TRE Influencer Day as a BibRave Pro. What is TRE you ask? TRE is a massive 3-day conference where all running-related brands, retail stores, and events come together to reveal and explore the latest trends and developments in the running industry! A limited access opportunity for brands introduce their latest and greatest products (cutting edge shoe tech, new apparel, new hydration, innovative electronics, new brands – everything!)!
As a BibRave Pro, we received an amazing swag bag of gear for being a part of the event. Rather than having a long-ramble-on-forever blog post about all-of-the-things, I wanted to break up the product reviews into smaller chunks. This post contains mostly new-to-me products (with one exception that I have used basically everyday for years).
Like me, there are a few items in this post that you likely have not heard of before… Let me know in the comments what you are eager to try! And stay tuned this week for more TRE Inspired gear reviews!

Vooray ACE Backpack
I have followed the Vooray brand on social media for a while now (they host amazing giveaways all the time!) – but I didn't necessarily think I needed to own one of their bags. A bag is a bag, am I right??
At TRE, we were given the Vooray ACE Backpack as a part of our ultimate swag bag and I couldn't be happier!
The ACE backpack is has a super comfortable, lightweight design with padded shoulder straps and numerous pockets (2 mesh side pockets, front pocket, interior mesh zipper pocket, & interior padded laptop pocket). I certainly needed all the additional packing space when traveling back to KC from Austin and the ACE backpack was the perfect travel size!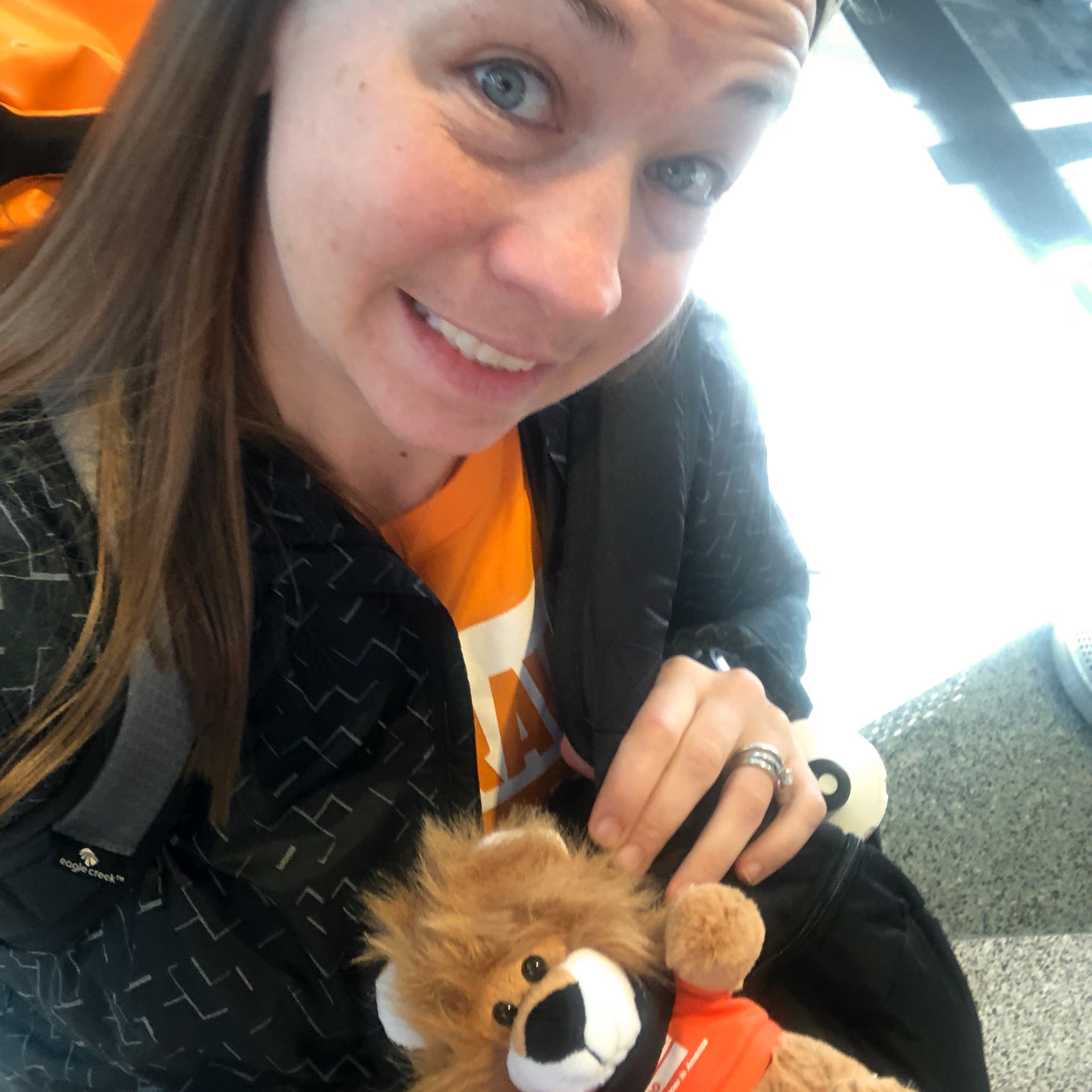 Vooray has some beautiful designs and a wide variety of styles to choose from. The affordable pricing of the entire Vooray line makes me excited to try another style in the coming years!
Arcanum Edge
I recently jumped on the CBD bandwagon… I have used only one other product, but I had be high hopes for the Arcanum Edge!
One of the major perks of our TRE Influencer Day was that we got to talk directly with representatives of the companies we received products from! Before TRE, I would have not known how to use the Arcanum Edge products… but Lindsey Mintz informed us all about her history before Arcanum Edge and how activated Hemp has changed her life for the better.
"What sets Arcanum apart in the field of activated hemp? We worked with trusted industry leader Mary's Nutritionals to create performance and recovery products that will transform your body from the inside out."
– Arcanum
Since TRE, I have used the Sarco Freeze a few times on my tired, aching muscles, the Sarco Breeze as a daily face moisturizer, and The Quill at night as a part of my bedtime routine.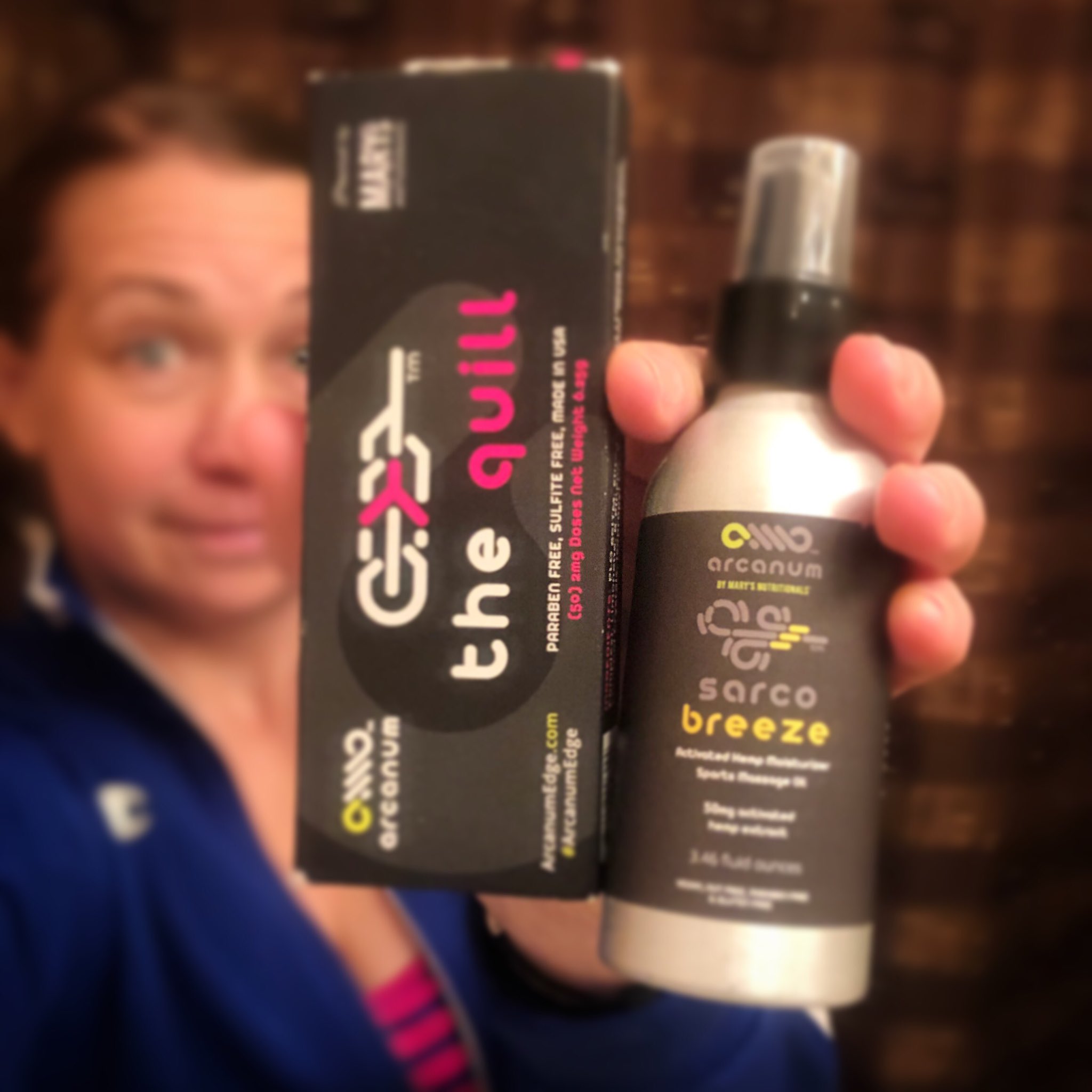 The dermal delivery of all the Arcanum Edge products bypasses your metabolic system to provide relaxing results a matter of minutes!
Have you tried CBD yet? Give Arcanum Edge a try!
Nuun Hydration
I have used Nuun Hydration nearly daily for as long as I have been a runner. I love the variety of formulas and flavors – always something new to try! Whether you need the addition of Nuun Electrolytes to replenish your salts from sweating or a daily Nuun Vitamins for daily wellness and hydration, Nuun has a drink for you!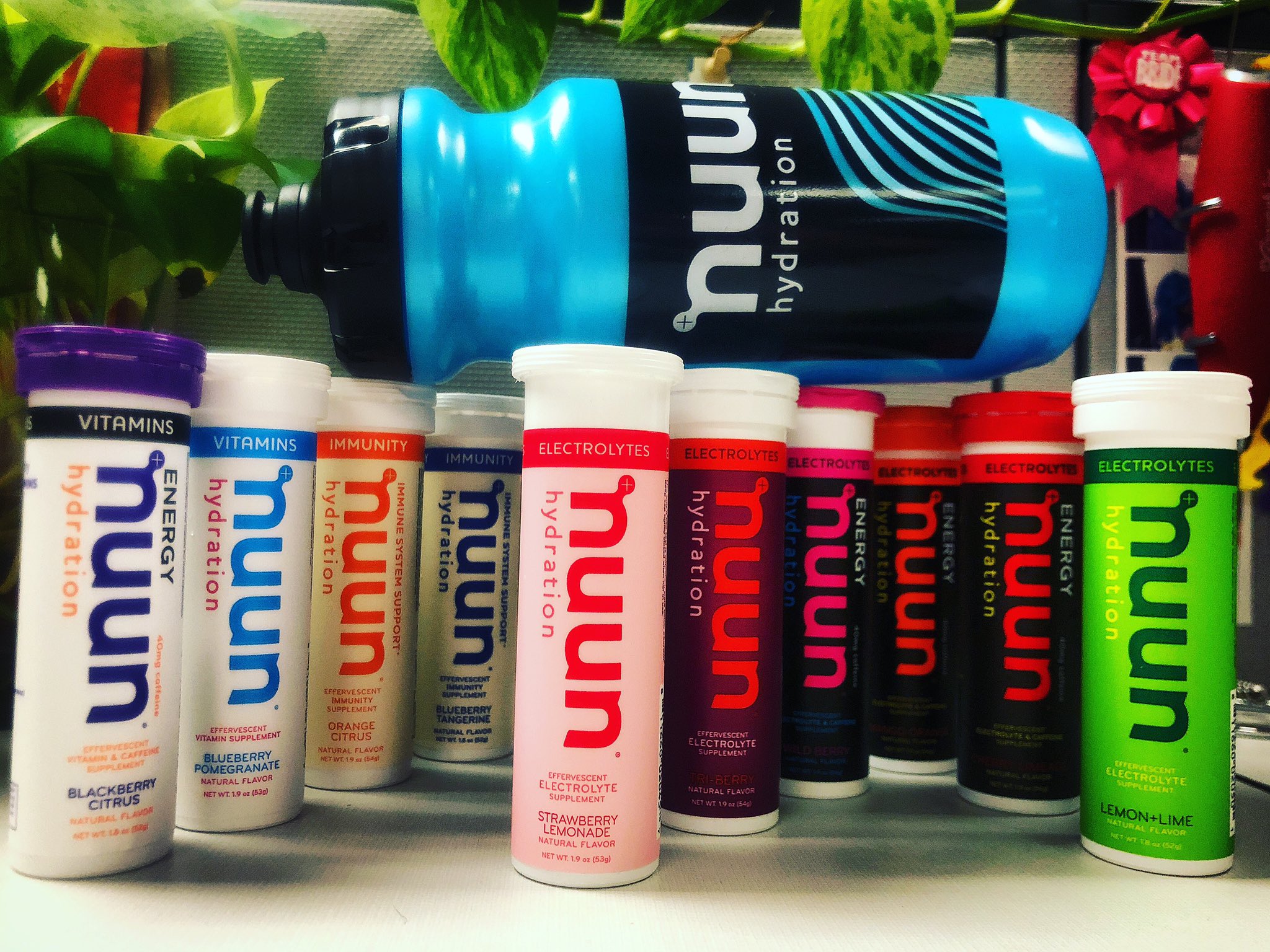 I often keep several varieties of Nuun at my desk at work – but none are more needed than the new Nuun Immunity flavors. In the mist of cold and flu season, I can't help but want to OD on anything than can improve my immunity!
Try something new? Try ANY Nuun flavor hot and enjoy your hydration at a new temperature – you won't regret it!
Addaday Pro Massage Roller
As a runner, I am always trying to find ways to work out the kinks. Using a handheld roller or foam roller is one of the easiest (and cheapest) ways to do this! Don't get me wrong, I would love a daily massage from a professional, but that just isn't in the budget…
Addaday has been in the healing and wellness community for a long time – and their patented massage roller is proof of this. The Addaday Pro Massage Roller is a red, blue, grey and white stick that been called the "Swiss Army Knife for a Massage Roller" and is pretty great (if I say so myself).
The different colors on the roller are actually different densities to help work different muscle groups. The small RED pin point roller is for hard to reach areas like for shin splints and achilles issues. The larger BLUE pieces are designed to knead large soft muscle areas – and the GREY is to help flush out lactic acid and fatigue.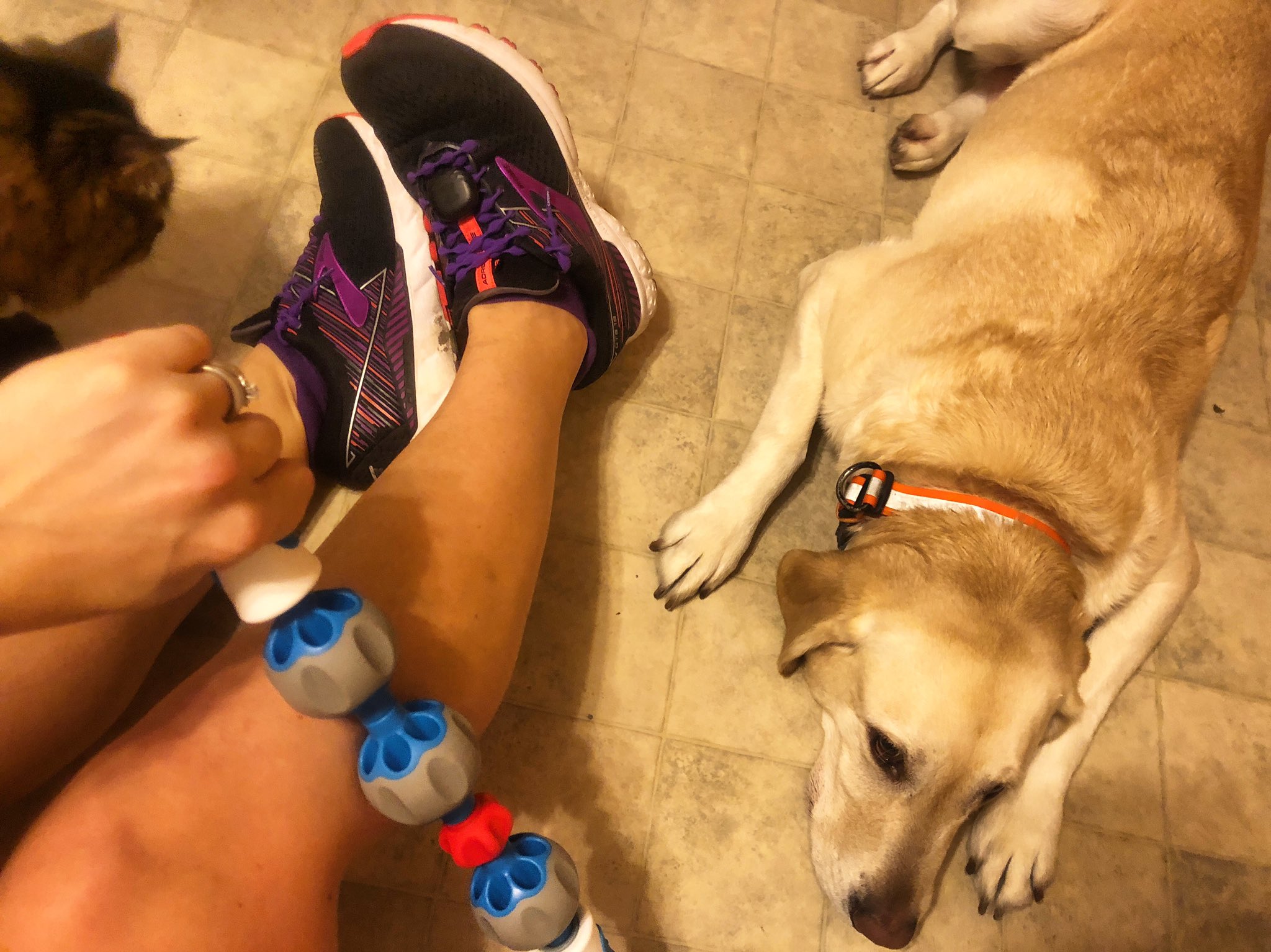 Who knew a simple tool could help work out our muscle soreness so easily? I suggest using the Addaday Pro Massage Roller daily to keep your muscles on the recovery train! Plus, it feels REAL good.
---
I was in a group of 20 BibRave Pro ambassadors in the TRE Influencer Program. Be sure to check back on their blogs to check out their reviews of these products!
Jenna Kim Vanessa Jenn Nicole Ryan Angie Brenda Casey Mai Corey Mark Jessica Meridith Amy Erica Tedrick Chris Gina
As always, check out these awesome run-spiring linkups this week :
Tuesday's on the Run Wild Workout Wednesday Running Coach's Corner
I'd love to hear from you! Leave a comment and start a conversation!
More Ways to connect with Lindsey from LivingLovingRunner :
Facebook Instagram Twitter Pinterest Bloglovin'