Well, it is about that time again – Runfessions!! How is September already over?! My birthday month is gone and I am not ready for this year to be so close to being over! This year is flying by…super fast – and it is starting to feel more like fall!
Like every month ends – let's link up with Marcia and check out the other Runfessions for last month!!
But first…
Let's go for a run 🙂
I runfess…
Now that I am past the 50-mile fatigue, I am focusing on my next race – the Kansas City Marathon on October 21st.
I have a few more weeks to prepare myself for my next 26.2 road race…what I would give for this to be a trail race?!
…or not?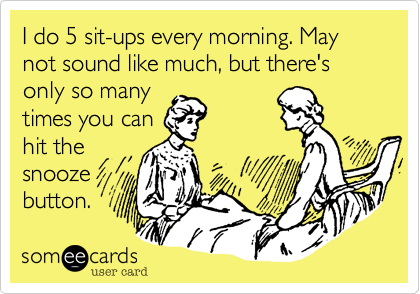 My current torture is doing more "cross training"…er, living room workouts!
I have started the infamous Insanity workouts again! I have decided to only do them on days I am not running… I like the variability of workouts and I can do them in the morning OR evening!
Phew! I am "used to" running soreness…but doing all of those additional twists, turns, jumps, squats, planks, etc has me sore in places I forgot get sore…
fall is coming here!! (for the most part…)
While we had a mild August, September was hot…October should be starting to cool off!!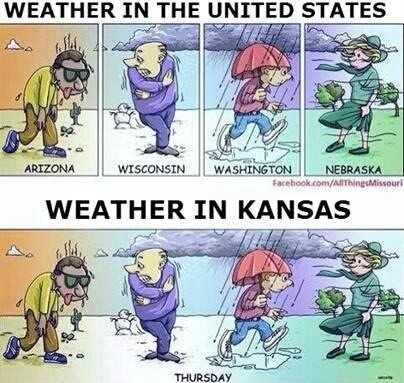 I cannot wait for the cooler temps and the humidity to go down for good!
The summer temps are off and on for he next several days before it is SUPPOSED to cool off… But who knows?!
This is Kansas…the weather can change SO fast!
I runfess…
Cooler temps makes me want to get out and run several times a day…
I don't always go ahead with the extra miles, but it is a constant temptation!
I runfess…
It took me WAY too long to get my Hawk 50 Miler review up on the blog…but it is up now!! (nearly 3 weeks after finishing the race)
..but I runfess…
I am not ready to let go of ultra training…
Little man and I stopped by the library to pick up a couple books that they bought for me 🙂
Does your local library have a "purchase request" program?
These are like number 10, 11, and 12 of the books that I have requested in the past year…all of which are about running : )
At least local runners have more material on hand now – at least when I don't have them checked out!
…"Light reading" for our trip next week. 
I runfess…or not!!
The hubs and I are going on a road trip this week! I have some enticing reading material (see above) but I will likely find myself staring out the window…ha!
We are headed to Colorado – so I am packing some cold weather running gear…
What is your go-to gear?! It has been too long since I needed to bundle up…I will probably forget the important things…
I runfess…
Gotta run…bye!
Tweet: Check out the monthly #Runfessions #linkup #running #sweatpink #fitfluential http://ctt.ec/R92i6+
What are your Runfessions for last month?
Cold weather go-to gear?

Check out the other links with Marcia and see who is spilling their Runfessions for this month…
Also, check out the Tuesday's on the Run gang, the Wild Workout Wednesday with Annmarie & Nicole, and the Running Coaches Corner linkups!
I'd love to hear from you! Leave a comment and start a conversation!
More Ways to connect with Lindsey from LivingLovingRunner :
Facebook > @livinglovingrunner
Instagram > @livinglovingrunner
Twitter > @livinglovingrun
Pinterest > @livinglovingrun
Bloglovin' > @livinglovingrunner