Disclaimer: I received Win Detergent to review as part of being a BibRave Pro. Learn more about becoming a BibRave Pro (ambassador), and check out BibRave.com to review find and write race reviews!
Your performance materials are going to WIN with WIN Detergent!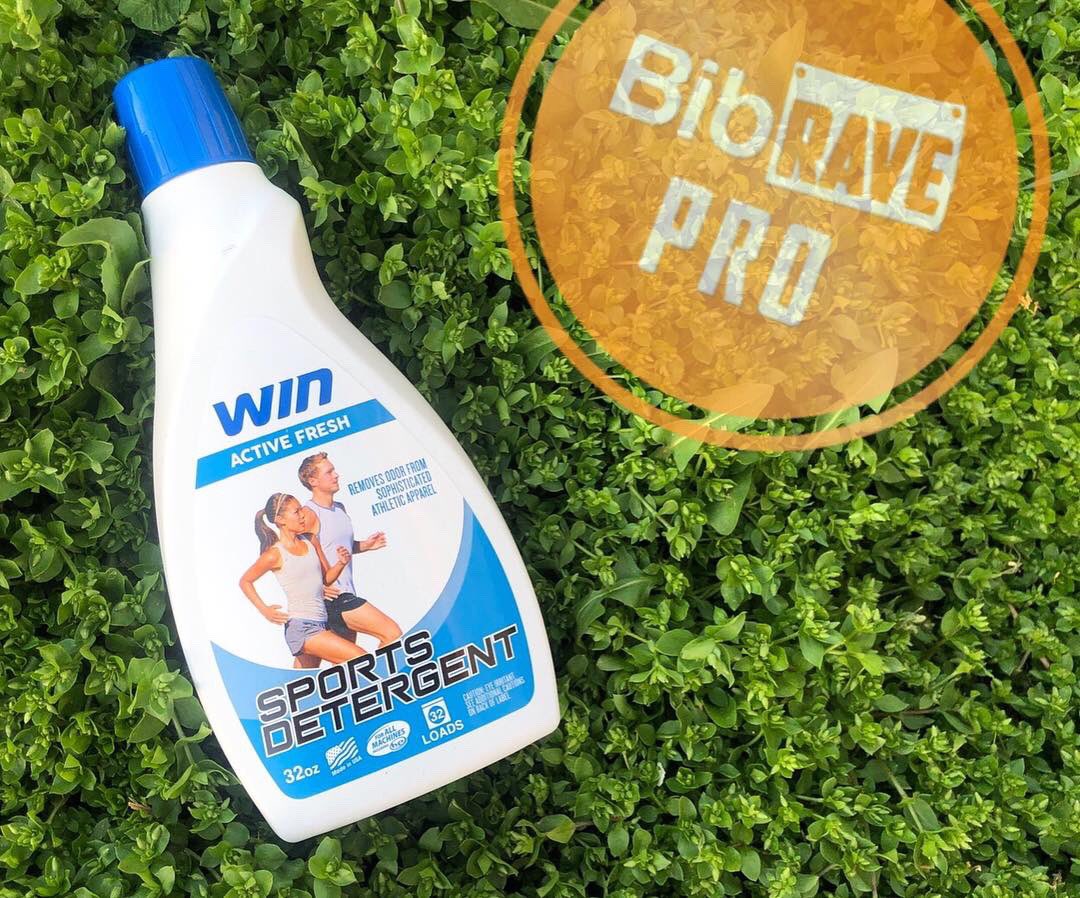 I have been active in the running community for years and my clothes seem to have hung on to those years of sweat. Or at least that is what I am finding out…
Did you know that typical laundry detergent isn't made for performance materials? I surely didn't…or I would have been trying to use a detergent that cleaned these materials better.
As a BibRave Pro, we get the opportunity to test and try new-to-us products, and thank goodness I opted in to test Win Detergent!
Check it out!
WIN Detergent
As I mentioned before, traditional detergent is designed to clean general/everyday, plant-based materials like cotton.
Our synthetic performance materials then tend to hold onto our sweat and the oils from our skin — which isn't cleaned out of the material with traditional detergents.
Designed in 2005, Win Detergent was specifically created for cleaning workout gear — typically made with synthetic fibers like polyester and nylon. In fact, the owner of one of the largest retailers of Win Detergent took over the company in 2015 because their customers and staff were loving the product so much! Talk about an investment!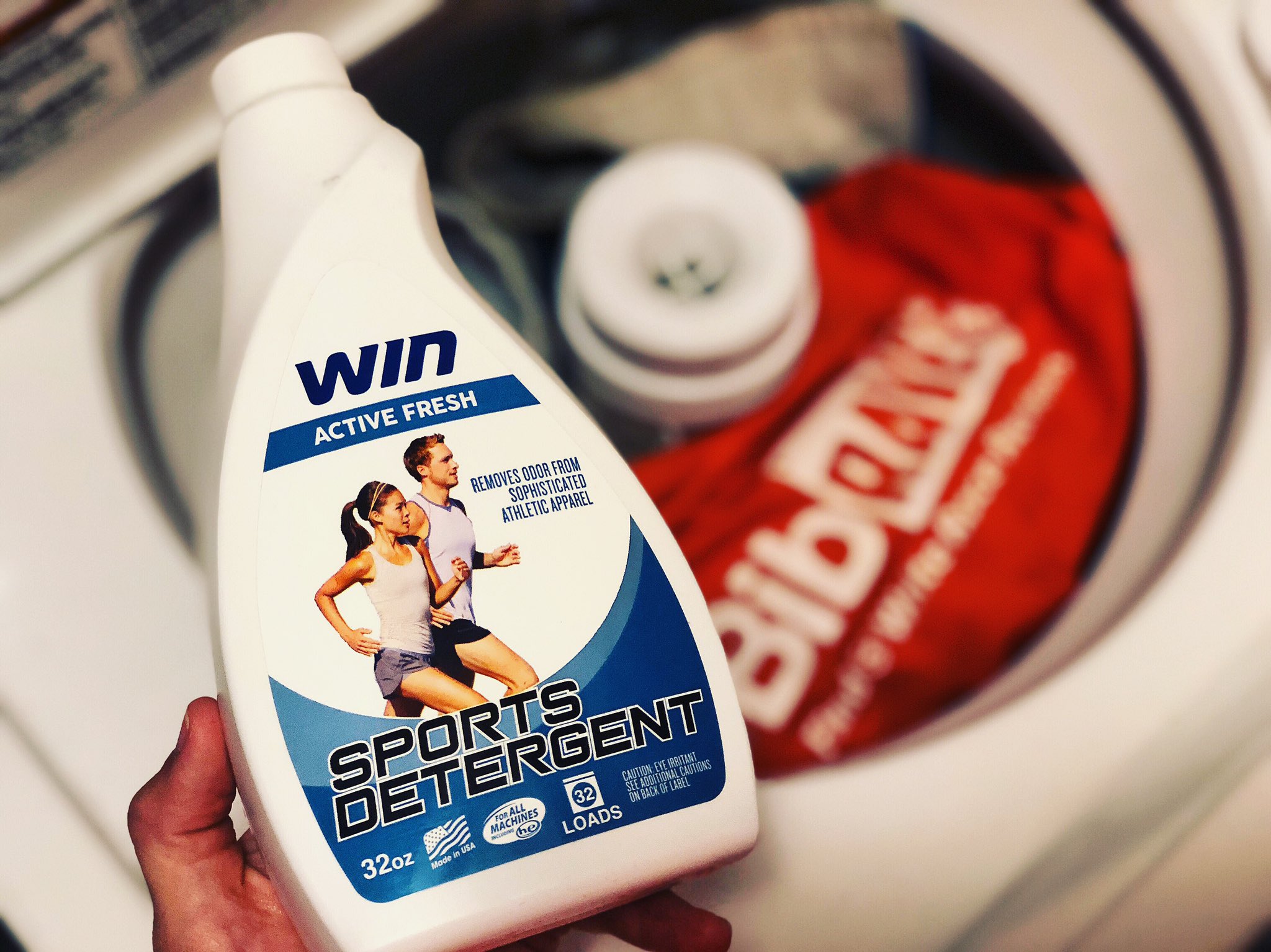 My Experience
After receiving Win Detergent, I was excited to start putting it through its paces! I not only have running gear of my own, but I live in an active household!
Our son has been participating in a "track and field camp" with his "fast running" performance shirts, the hubs is a cyclist with his own stash of performance gear, and also his work shirts are mostly polyester blends — so everyone has performance gear needing a DEEP cleaning!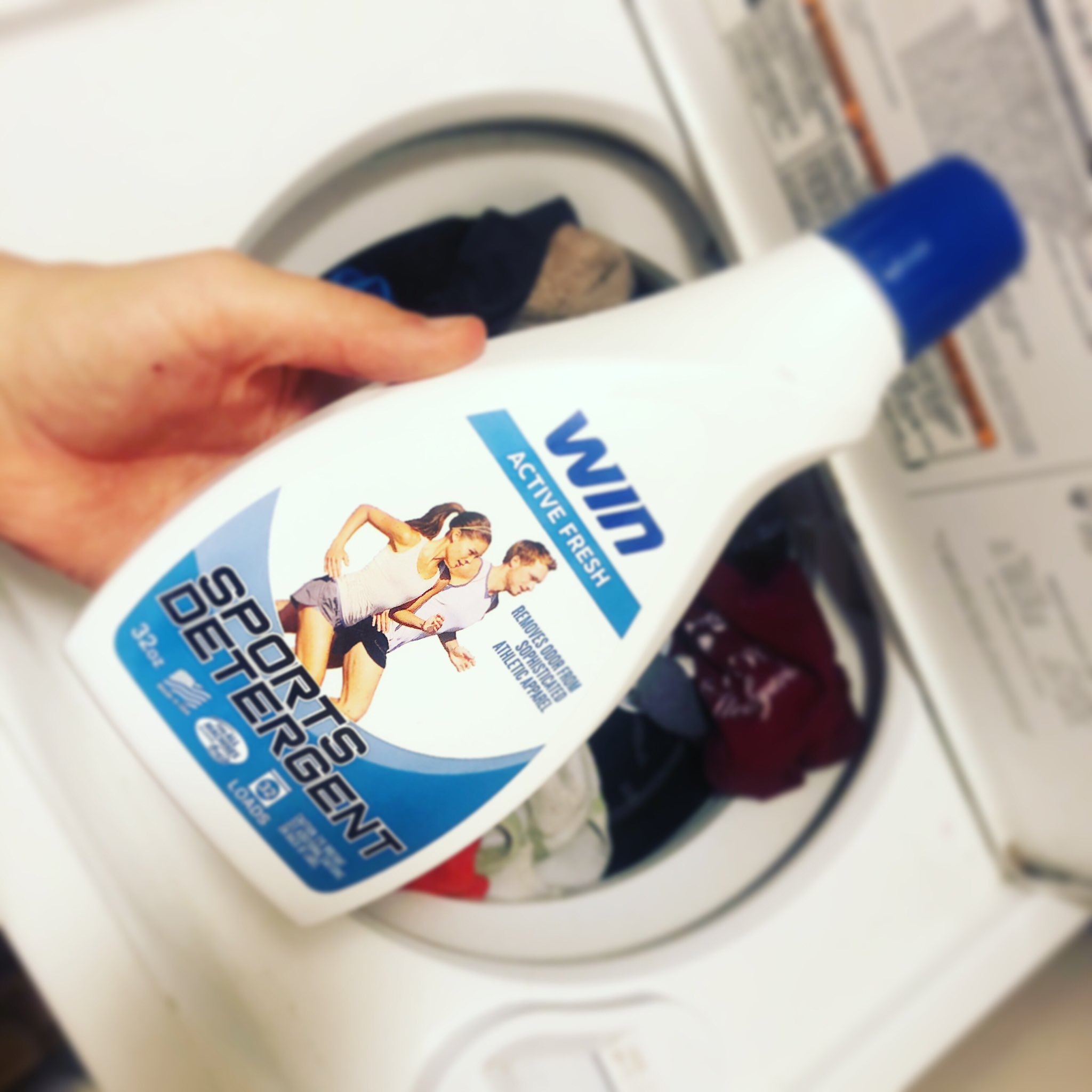 After one wash, our laundry room was left with a fresh, clean smell — and not the "cleanish-but-not-quite-clean-enough" smell. This first load made me start scouring the house for ALL of our dirty gear!
I washed up my running packs, socks, shorts, shirts, jackets, the kid's "fast running" tops and bottoms, and at least a load of cycling gear.
And while I am not great about NOT putting my gear in the dryer (so dry so fast!!), the hubs cycling gear gets hung up to dry in the garage. Let me tell you…the garage smells amazing! Clean, fresh cycling bibs, jerseys, socks, sleeves, etc. for days!
If you are an active individual or live in an active family, you need to give Win Detergent a try!
My fellow BibRave Pro's also went through various features on their review posts as well. Be sure to check them out!
Becky Bill Corey Ken Tim M Aaron Jennifer Lacey Laura Miles Mindy Paul Lisa Jon Meredith Stacy Stephanie Thanh Tim H
I'd love to hear from you! Leave a comment and start a conversation!
More Ways to connect with Lindsey from LivingLovingRunner :
Facebook   Instagram   Twitter   Pinterest   Bloglovin'