Disclaimer: I received free entry to Hospital Hill races and also received an Endure Strong training program as part of being a BibRave Pro. Learn more about becoming a BibRave Pro (ambassador), and check out BibRave.com to review find and write race reviews!
This week felt pretty great overall!
I am starting week 2 (week 4 in the plan) of my 6 weeks working with the team at Endure Strong. I was able to get in most of my workouts and felt good with a longer training run over the weekend.
So far, I am very pleased with the Endure Strong training plan and the team is quick to answer any questions I have about training and overall health as my pregnancy progresses in this training cycle.
As you WELL know, I have some running plans for this spring and then in the fall… I am not in complete control of my body – but here is what is on the calendar to this point :
Garmin Half Marathon (4/13/19) CHECK!
Bill Snyder Highway Half (5/25/19) – pace the 3:00 finishers; I was given a little grace on my finishing time by the Smart Pacing coach, as I will act more as the course sweep than the 3:00 pacer
Hospital Hill (6/2/19) – run with me, any distance really, and save with the discount code BIBRAVE19 – good for 10% off!
Kansas City Marathon (10/20/19) – run with me, any distance really, and save with the discount code BIBRAVE2019KCM – good for 15% off!
With the help of the Endure Strong team, I am hoping to run as long as I can through this pregnancy and get back into some miles soon after! Let's see how this week went!
spring training | new plan w2
Monday
Scheduled : 3 mile easy run
Actual : 2 miles walk — After a long Sunday tracking the hubs around town, I didn't sleep well and we drove back home EARLY Monday morning. I was a zombie and didn't feel that great — so I went for a nice walk over lunch rather than a run.
Tuesday
Scheduled : 6x1km @ tempo pace, 60sec rest (+1 mile for warm up / cool down)
Actual : 0.25mi warm up, 5x1km @ tempo; 60sec rest; cool down after the run was over (4 miles total)
I am not one to "enjoy" challenging elements, but I set out for a run between storms…but was hit with instant misty skies (wet from the start) and rain later in the intervals. I would have finished all 6 intervals if it weren't for the thunder (couldn't see the lightning in the clouds)…and within a minute of coming in the building, the sky opened up! Good timing…
Wednesday
Scheduled : 2 mile easy run
Actual : 2 miles easy + walk home — The pup had a lot of energy today and the tugging and pulling didn't feel that great. So I walked more of the second mile than I would have liked, but walking kept her a little more chill than trying to pull me down the sidewalk…
Thursday
Scheduled : 3×1200 meter @ 5K or 10K pace; 1-1 recovery (+2 miles for warm up / cool down)
Actual : 0.5m warm-up; 3x1200m @ 5K/10K pace; 1-1 recovery between; cool down walk home
When my alarm went off, there was rain in the area…so I set my wake up time back 30 minutes or so. When I did get up, the rain was gone and I had a plan! Take the pup for the warm-up and first interval (a loop that I could make work well!) and then finish my workout solo.
It couldn't have worked out more perfectly! I ended up feeding all of the ankle biters (2 cats, 1 tired pup) during that first "recovery" time before setting out for the remainder of my intervals.
I was very pleased with my overall effort for the workout! Very thankful for the Endure Strong training plan and guidance where necessary from the team!
Friday
Scheduled : 3 mile easy run
Actual : 3 miles — Morning thunderstorms kept me in, but with temps topping out in the lower 60s, I wasn't opposed to getting out for an "easy" 3 miles over lunch. But running later in the day is tough…I think I ate too soon before my run and I just felt yucky…
Saturday
Scheduled : 10km long run (or more as wanted/needed)
Actual : 1 mile — Through talking with the Endure Strong team about my upcoming races, I was told to bump up my long runs in preparation for my pacing gig at the Bill Snyder Highway Half. I wanted to take advantage of this today…
But the BEST plans don't always happen. Little man wasn't feeling well in the middle of the night…so I was Dr. Mom and knew that we both were going to need the extra sleep in the morning. So I opted to stay home and move my long run to Sunday. The pup and I were able to get out for a mile in the afternoon #runstreakaliveandwell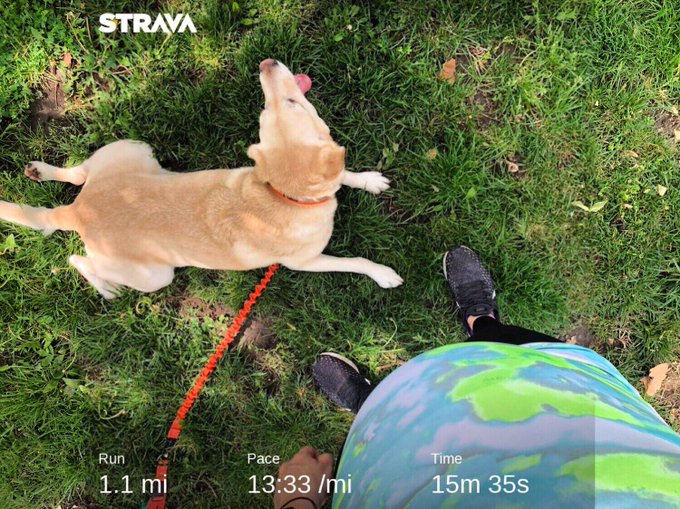 Sunday
Scheduled : "rest"
Actual : 11.5 miles — After a great week of workouts, today is my "rest" day. But due to yesterday's moved run, it is REALLY my long run day!
I was sure to have bathrooms to use along the way, but not enough… Around mile 10ish, I needed bathroom stop #3 and didn't have any in sight. So I opted to walk the last mile+ back home rather than run in bladder pain (or feel like I was going to pee myself with every stride). Good thing my upcoming race has MANY bathroom stops… #silverlining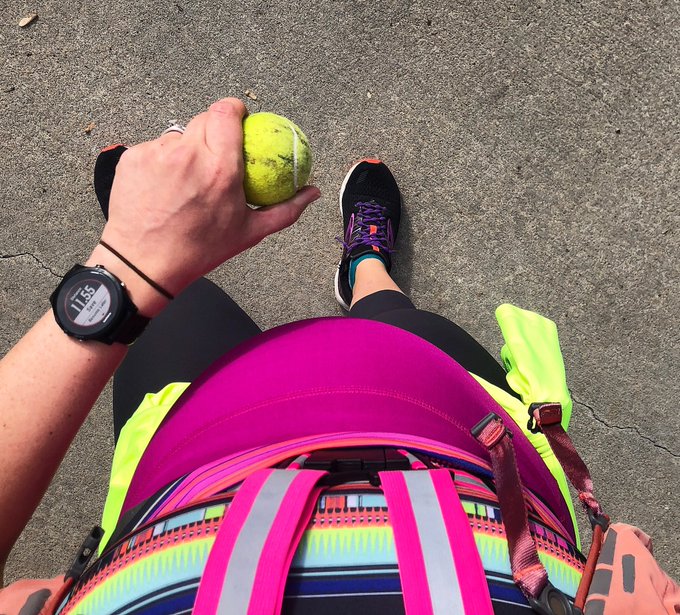 Miles, miles, miles! Check out the weekly workout
recap via @livinglovingrun & other #linkups!
https://ctt.ec/A68Uc+ #bibchat #runchat
I am linking up with Deb and Kim for the Weekly Run Down!
How did your training week go?
What are you training for?
I'd love to hear from you! Leave a comment and start a conversation!
More Ways to connect with Lindsey from LivingLovingRunner :
Facebook Instagram Twitter Pinterest Bloglovin'