Disclaimer: I received Aftershokz Xtrainerz to review as part of being a BibRave Pro. Learn more about becoming a BibRave Pro (ambassador), and check out BibRave.com to review find and write race reviews!
Aftershokz headphones are not JUST for active people — they are for anyone who wants to listen to their favorite audible media anywhere. My Aftershokz get the most usage throughout the day while I am at work…second most is while on the run.
Aftershokz bone-conduction based products continue to push the envelope of technology by giving its users the ability to listen to whatever their heart desires AND safely take in the world around them.
The newest headphone in Aftershokz growing selection is the Xtrainerz (pronounced cross-trainers). Let's see what makes these headphones a great option for anybody — the average podcast listener, music motivated athlete, injured athlete, and especially the multisport athlete!
Aftershokz Technology
Even after all these years of using Aftershokz products and thinking I had a grasp on how bone-conduction technology works, I was taken to school on one of the latest episodes of the BibRave Podcast.
I am not an "ear doctor" or claim to understand how all of the parts of our ears work — but this episode breaks down bone-conduction so that my inner 5yr old can comprehend the phenomenon of this technology. Take a listen here :
Explain Like I'm 5: Bone Conduction,
A Special Podcast Feature by AfterShokz
As I later explained to my brother-in-law this past weekend :
the noises we hear throughout the day is transmitted by "air-conduction"
when you cover your ears with your hands when you talk, the noise you hear is your ear bones transmitting the muffled noise
when wearing Aftershokz and covering your ears, you can still hear the noise from the headphones as if you weren't covering your ears at all since the sound waves are transmitting through your bones
This is the magical power of Aftershokz bone-conduction technology. The bonus is that when you are wearing the Aftershokz headphones, you can not only hear your choice of audio transmission, but since the headphones aren't plugging your ears, you can also hear the world around you!
In those select cases where you WANT to plug your ears from the outside world, you can just slip in a pair of ear plugs and you will mostly hear what's playing through your Aftershokz.
Aftershokz Xtrainerz
Pronounced as "cross trainers", the new Aftershokz were created with multisport capabilities in mind.
Typical cross training activities that come to my mind are walking, workout classes, elliptical machine, stand up paddle boarding (so fun in the summer!), free-weights, cycling, and swimming. For most of these activities, any one of the Aftershokz headphones would work out great — but the needles in the haystack is any workout involving water (or the potential to be in or fall into water). Don't worry, the new Xtrainerz is the perfect headphone that works for all your cross training needs!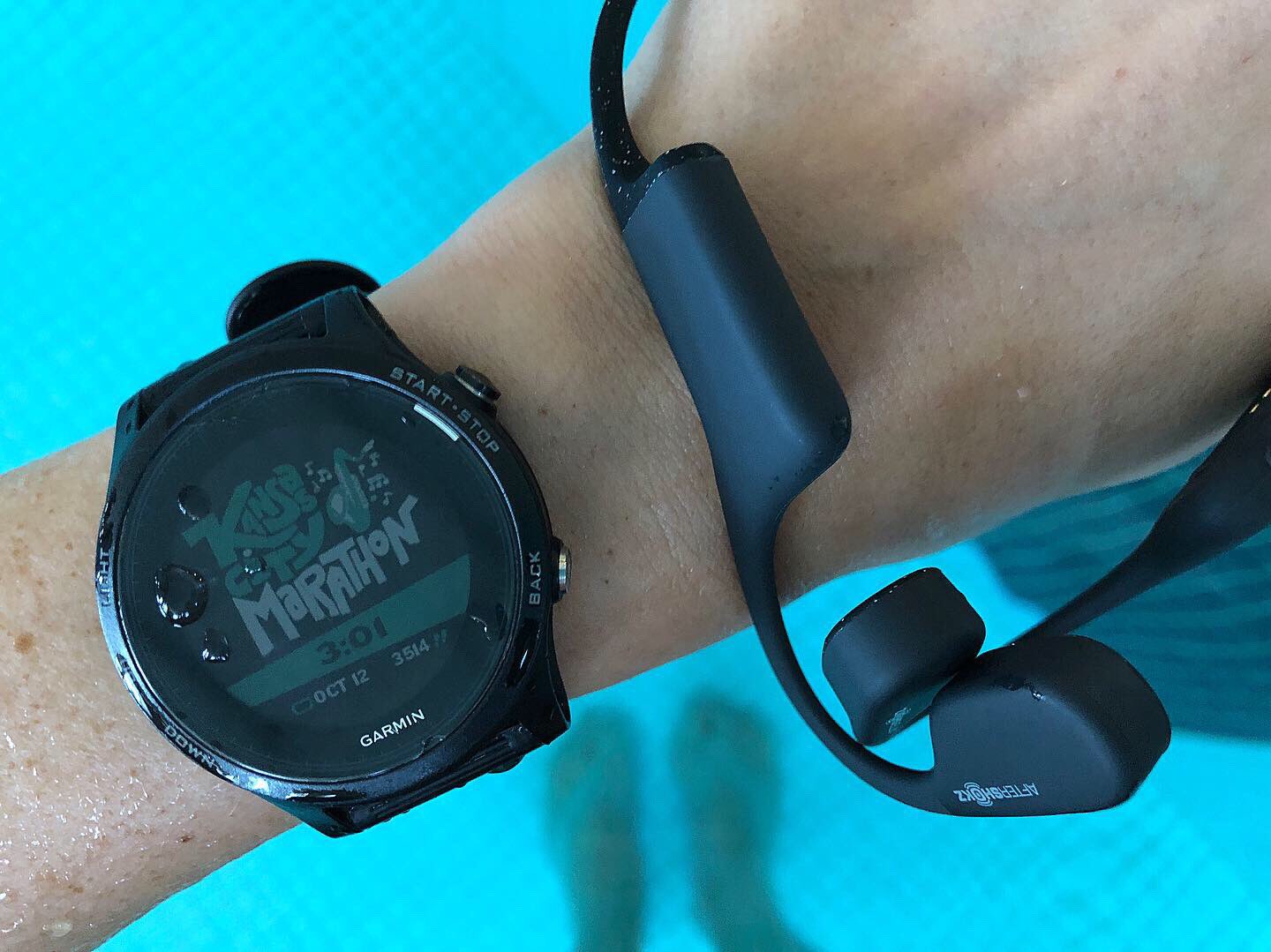 Due to the fact that Bluetooth technology doesn't work underwater, Aftershokz created the Xtrainerz with 4GB of data storage so you can load them up with music, podcasts, etc to keep you motivated throughout yours workouts. With no need to keep your phone close by, you can truly disconnect and focus on your workout!
I found that over the years, I have enjoyed streaming music through various applications on my phone — most of which I don't have access to download/upload to my new Xtrainerz. On the other hand, the podcasts I subscribe to can be easily downloaded to my computer and then uploaded to the Xtrainerz. I mostly listen to podcasts throughout my workday and workouts, so this wasn't too much of an issue for me. Here is a blog post that better describes how to move your audio files to the Xtrainerz.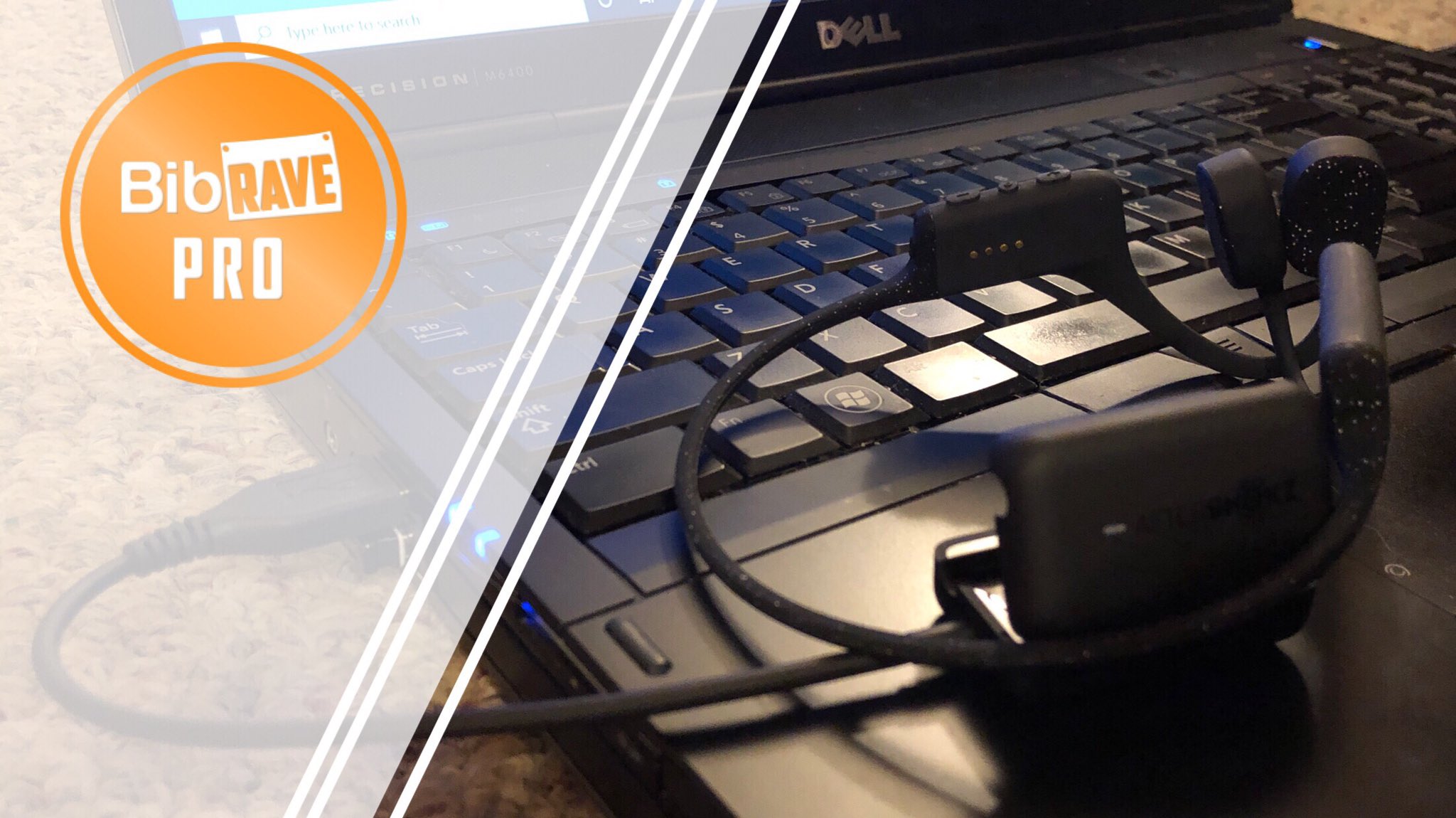 My Experience
You'd better believe I have been living in the new Aftershokz Xtrainerz. I have been downloading my podcasts a couple times a week, removing the old episodes, and adding new ones as they are released. Eventually, I will find a way to have some standalone music on the Xtrainerz, but my podcasts are working perfectly at this time.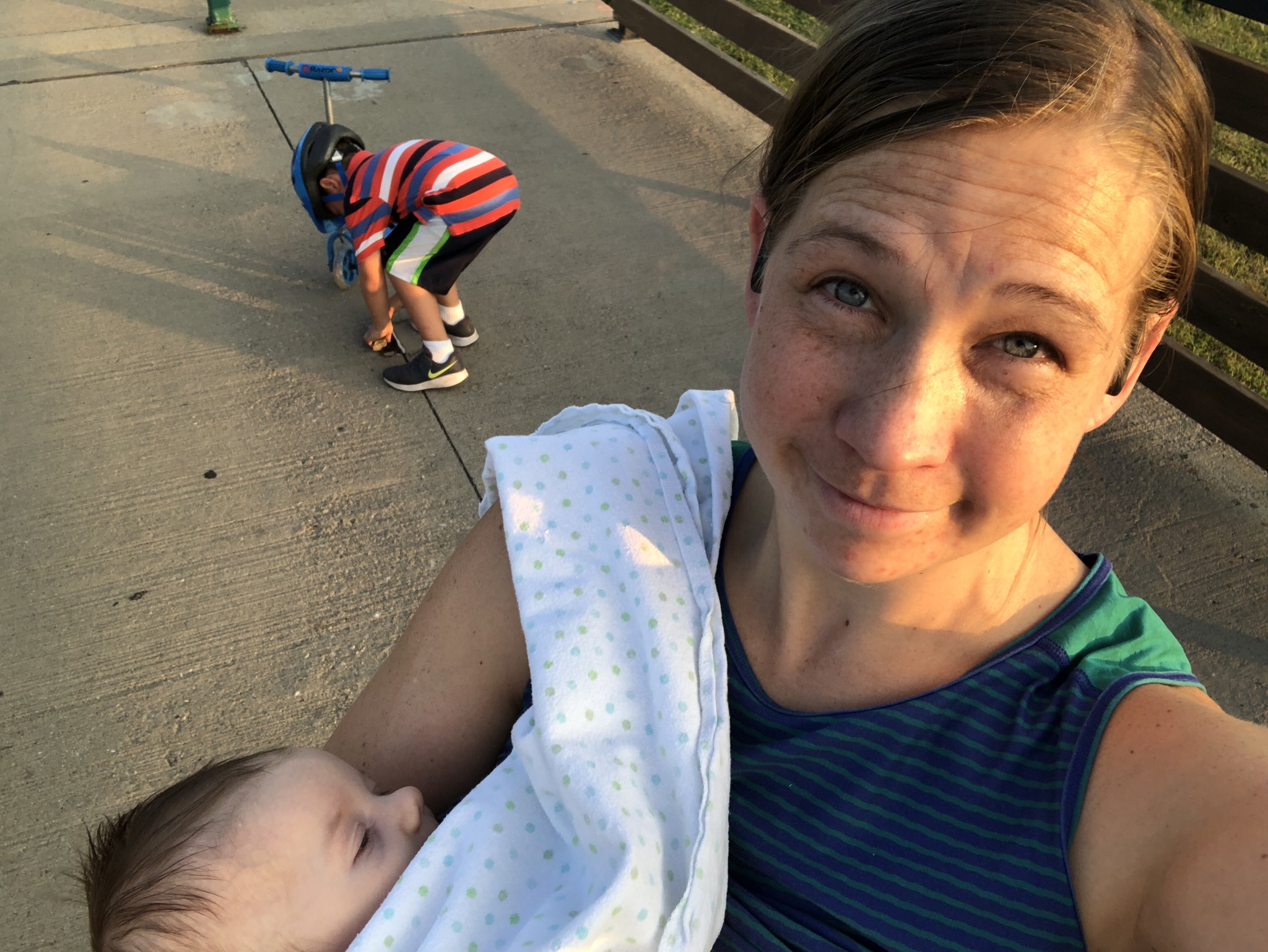 On the run, I no longer NEED to take my phone with me to listen to my favorite podcasts or music. I can grab the Xtrainerz and head out the door! Granted…it isn't likely that you will find me without my phone due to (1) a new baby at home that seems to know when I have left the premises and (2) can't selfie without it…ha!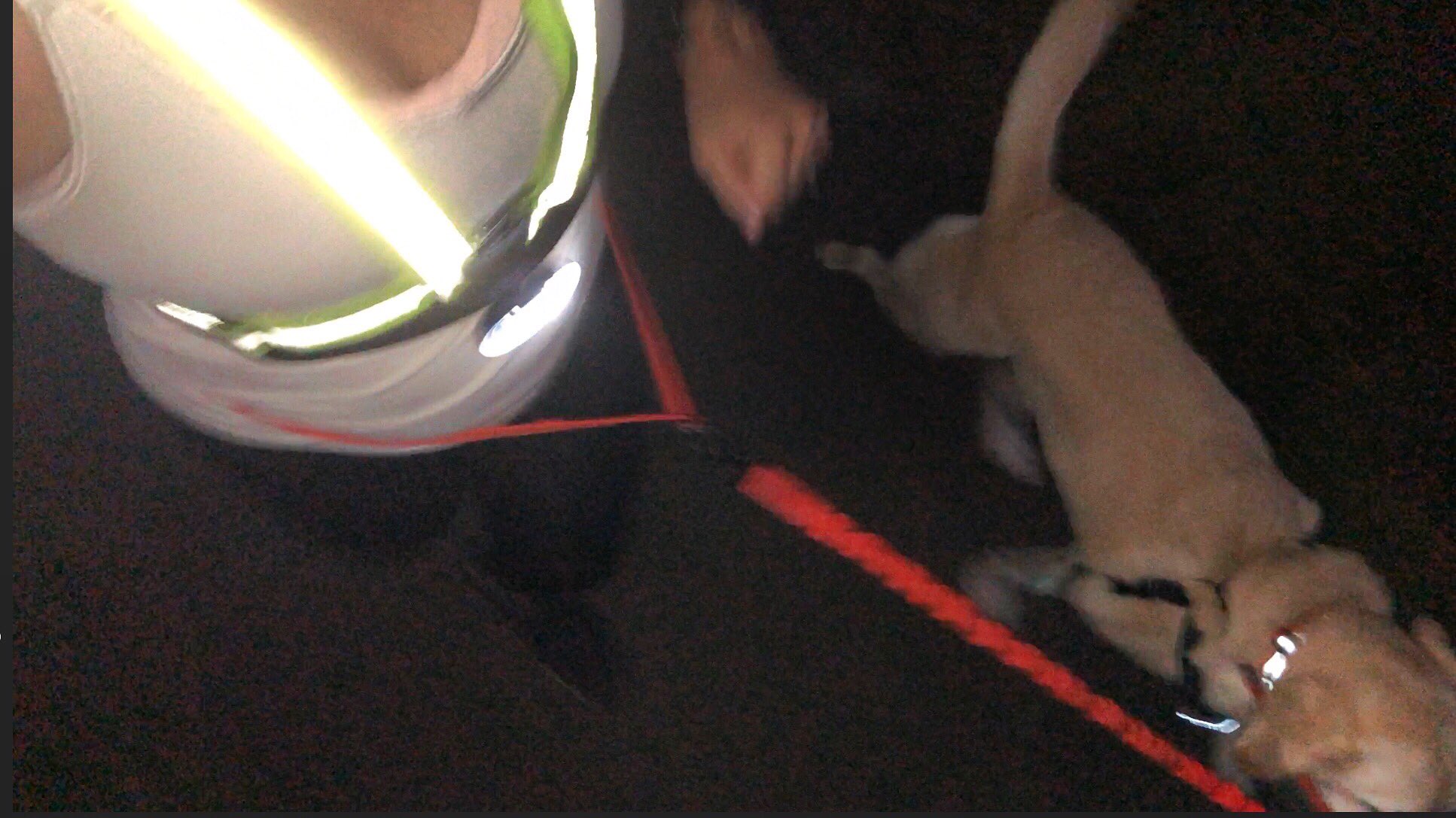 The biggest bonus of the Xtrainerz is their complete compatibility with water. Not just a little sweat…but complete submersion for those mind-numbing laps in the pool. Mind-numbing no more! Bring along your favorite music, current audiobook, or podcasts to help the meters flow on by.
I don't yet have easy access to a pool in my area, but with our gym being rebuilt, I believe I will have one soon! The Xtrainerz are going to make getting active in the water a whole lot more motivating!
If I have peaked your interest in the Aftershokz brand of headphones, you need to go to BibRave.Aftershokz.com and use the discount code BRBUNDLE to save $50 on one of the packages. Whether you want the tried and true Trekz or the newer multi-sport Xtrainers, there is an Aftershokz for you!
My fellow BibRave Pro's also went through various features on their review posts as well. Be sure to check them out!
Jessica • Lacey • Stephanie • Corey • Meredith • Kelly
Brenda • Ken • Michael • Megan • Scott • Christine
Chris • Linda • Erica • Nicole • Lisa
Check out Aftershokz on their social handles for fun promotions and to get the scoop on new products : Facebook • Twitter • Instagram
I'd love to hear from you! Leave a comment and start a conversation!
More Ways to connect with Lindsey from LivingLovingRunner :
Facebook Instagram Twitter Pinterest Bloglovin'