Wow,… Thursday…we meet again!…There is a little to talk about with Amanda and her Thinking Out Loud Thursday's 🙂 
But first…
Let's go for a run 🙂
YESS!! Two days this week started with some good miles!! Yeah, three days started with a run…but I hardly feel like a mile is "good miles"…
I'M PRETTY…
I was recently tagged on Instagram for the I'M PRETTY movement with Under Armour Women. I played along and I'M PRETTY STRONG!! There were so many different things that I was thinking about…but this one worked for many facets of my life 🙂
You should check out the site and make your own I'M PRETTY message – STRONG, THIRSTY, CONFIDENT, BRAVE, CAFFEINATED, CRAZY, BAD ASS, JOYFUL, HUNGRY… It's up to you!
Hospital Hill – updates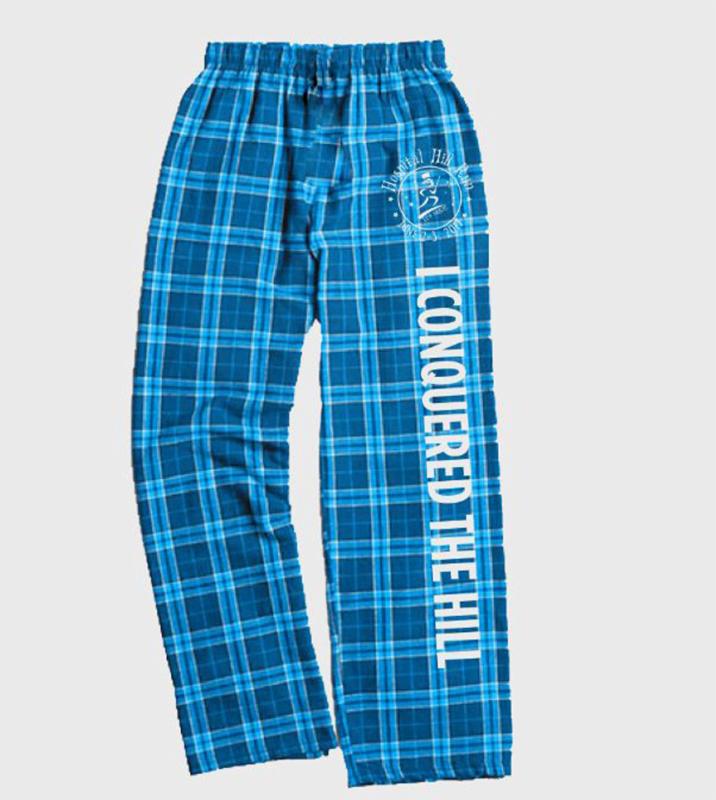 There has been a lot going on with the Hospital Hill race coming up in June!! You can read my pre-cap post here – and rather than updating that post, I thought that I would update here!
If you recall, when you register this year, the wearable swag changes every year – this year they are giving out pajama pants to the runners! This is so great – because who needs more race SHIRTS?!
Also, for you bling chasers, the Hospital Hill race has a Re-Run option – run the 5K Friday night – get a medal for finishing. Run either the 10K or half marathon on Saturday – get a medal for finishing.
By completing both races, you get an additional medal on Saturday for your double-running accomplishment!!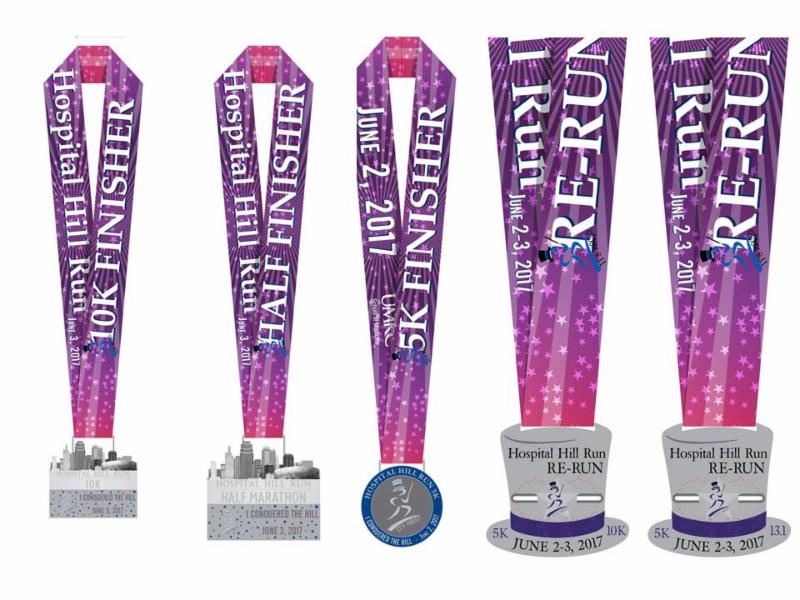 There have been several food related updates lately! 1) Price Chopper is donating pretzels for one of the half marathon aide stations on Saturday. 2) Hiland Dairy will be supplying all finishers with their fill of chocolate milk – yum!! 3) Lundberg Family Farms will be serving their new Red Rice and Quinoa Chips in the post-race area!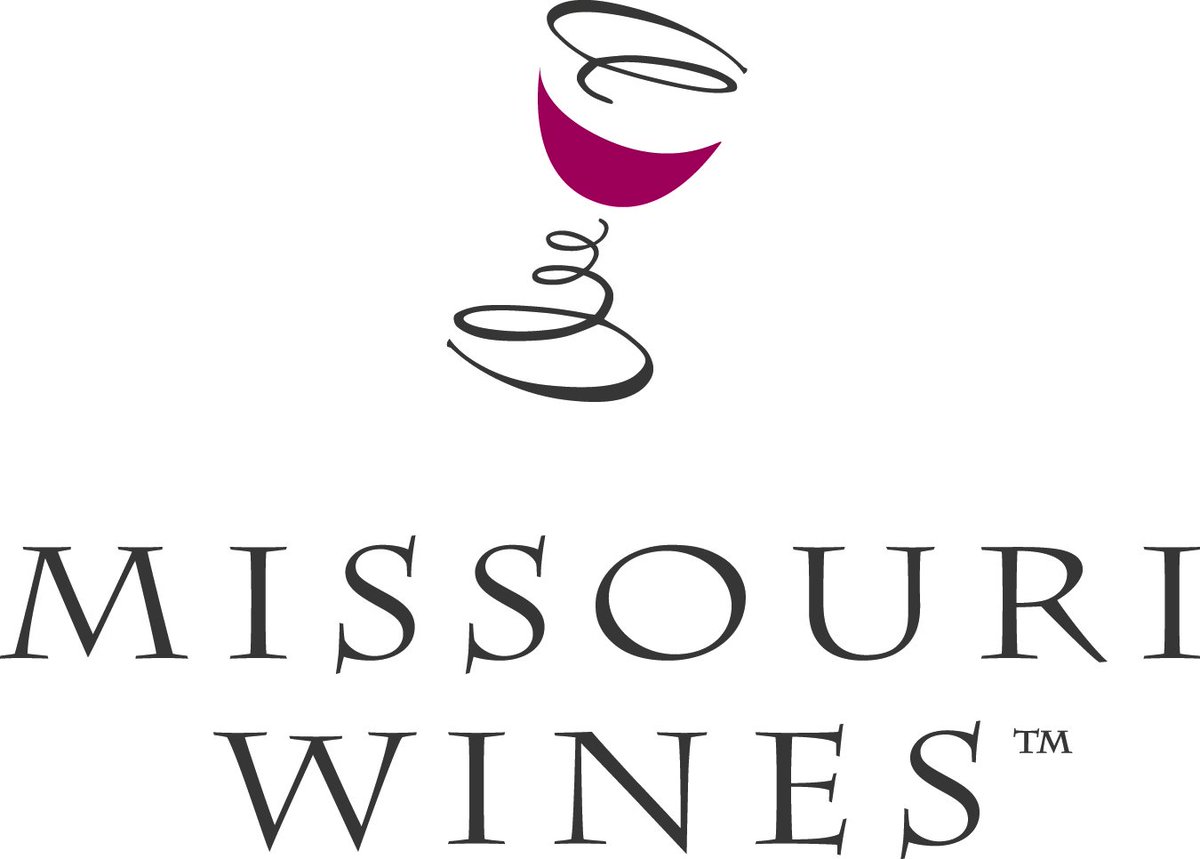 Recently, the followers of the Hospital Hill races were alerted on Twitter that they partnered with Missouri Wines to have food and wine pairings to try at the Expo on Thursday and Friday! While keeping the "nothing new on race day" (or the days before race day), I need to start drinking a little wine before my long runs…ha!! 
Another swag update is that the finishers of the 10K or half marathon on Saturday will receive a finishers cap! I don't know about you…but I am always needing something to keep the sun out of my eyes… No lies, I might NEED this hat before the race starts…

Have I convinced you to register yet?!
I can only hope that I have at least peaked your interest in signing up for this amazing race! I will be running in BRIGHT ORANGE this year as a BibRave Pro and I want you to come and run the hills with me!!
Use the code "BIBRAVE" at checkout for 10% off your registration (not valid on the family 5K pricing). With the next price increase coming up May 1st, I urge you to register today and save a little cash!! Use that savings at the Health and Fitness Expo 🙂
Once my current training plan is completed (4 more weeks!!), I will be working on a mini training plan for the Hospital Hill Half Marathon – so exciting!! While I am not TRULY chasing a PR this year, I would love to be able to give this race some speed and see where my hill-loving legs can take me!!
Tweet: Come conquer the hills of KC, MO with me in June!! @HospitalHillRun #HHR2017 #bibchat https://ctt.ec/60ne0+
Disclaimer: I received a free entry to the Hospital Hill Half Marathon
as part of being a BibRave Pro. Learn more about becoming a
BibRave Pro (ambassador), and check out BibRave.com
to review find and write race reviews!
well …
Speaking of running PRs…
I have been thinking a lot about my upcoming 50M race in September…and I am going to feel pretty bad ass when I finish it!! I am so ready and excited to go hit the trails – but when the time finally comes, I will probably be in a different, less excited, more nervous place…
Only time will tell 🙂
…long runs
Well, I am generally okay with doing my long runs alone…and I am going to have to get used to it when my next big training cycle starts! Hopefully I will be able to travel to KC and run the Lawrence trails a few times before the big day in September.
I just want to run…
While my first half marathon of the year was last weekend, there are SO MANY races that I wish I was running coming up…
There are several local 50K and trail marathons that I wish I had the time and money for… I really need to win the lottery so I can put a dent in my running habit obsession hobby. 
❤ hubs
Life isn't always easy, but some things sure to make me a happy wife 🙂
Another way that the hubs makes me SOOOOO happy, is when he pushes me out of bed in the morning to go for my run ❤ While I wasn't thrilled that he verbally pushed me out of the bed, I was sure glad that he knew that I wanted needed to go run!
Also, with his annual vacation times expiring soon, HE asked ME what my plans are in the coming months… Since weekends are either staying home or traveling for races, he picked a week/weekend that I planned on being in KC for my first marathon pacing event – the Garmin Marathon! I am vividly familiar with the course since it was my first marathon experience. Since the hubs was working during my first time running this event, I am glad that he will be there for me this year!
---
Check out the linkup with Amanda to see what everyone is thinking (out loud) this Thursday!
I'd love to hear from you! Leave a comment and start a conversation!
More Ways to connect with Lindsey from LivingLovingRunner :
Facebook > @livinglovingrunner
Instagram > @livinglovingrunner
Twitter > @livinglovingrun
Pinterest > @livinglovingrun
Bloglovin' > @livinglovingrunner