Comfort is a relative term when it comes to my life. I would say that I am comfortable in most of my day to day activities. But when it comes to running…I believe that I have been able to find comfort in being uncomfortable. 
…is that really a thing?
I was approached to start a discussion on what I do to stay comfortable, no matter the situation. When I saw the infographic for the post, I was a little thrown off. My first thought about the topic "It's What's Underneath That Counts" wasn't pertaining to underwear,…but it makes complete sense! Choosing the wrong base layer can completely ruin a workout!
Here are a few of my tips to stay comfortable on the run!
How To Stay Comfortable On The Run | Five Tips
1 dress the part
The first thing I thing I think about when staying comfortable when running or working out is what I am wearing. If I am going to the gym or running outside, my workout wardrobe may change…
Keeping clothing on-hand that is most applicable to the season is a simple trick to get ready and out the door quickly! Also, prep your clothes the night before so there is less time used wandering around looking for something to wear…
2 positive attitude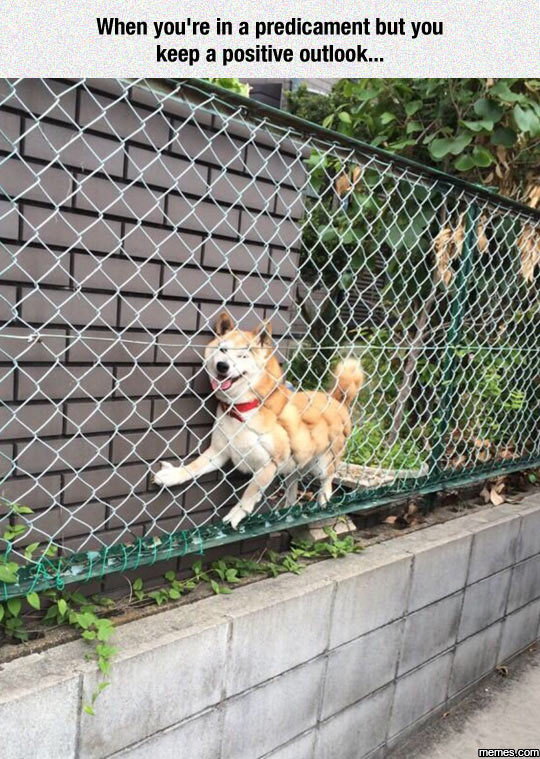 Do you ever grumble while getting out of bed in the morning when you need to get out and run? Do you think that those negative thoughts would influence your workout?
Of course they would!
Even though I am hardly excited to roll out of bed with my first (of many) early morning alarms, finding a way to start my morning with a positive attitude really helps me get the most of me workouts! Plus, if my clothes are out and ready (see #1 above), it takes me less time to get out the door!
When a workout gets tough, because they always do, a positive attitude can help you refocus and make you more comfortable to continue on.
Tweet: How do I stay comfortable? Dress the part, mantras, and more! Check it out 🙂 https://ctt.ec/250ex+
3 be prepared
I don't know about everyone else, but being prepared for the unknown is something that I draw comfort in. 
As a female runner, I carry an assortment of gear to protect me from the unknown situations on the road or trail. I will keep pepper spray in my pack or hand, I wear reflective gear whenever I will be out in low-light times, and I carry fuel and fluids on most of my runs.
I am notorious for over-preparing for a run or event, but I would rather have everything I need and more than come up short when it matters the most…
4 embrace the suck
Sometimes, when all else fails, you just need to embrace the suck! You know the workout is going to be hard. You know that you are going to want to quit. You know that you don't want to quit…and you just keep moving.
Progressive. Forward. Motion.
5 a mantra (or 5)
Run Happy               Own Today               Stay Strong
Make It Happen               Pick Up Your Feet               I Can Do Hard Things!
These are just a handful of the mantras that get me through both tough workouts and day-to-day difficulties.
Having a go-to mantra can be something that is 1) motivating you push through a hard time or 2) just a one-liner that you repeat over and over (and over) to make the time go by a little faster and give you something to focus on.
Finding a way to shift your mindset from the physical struggle to a more mental task is something that truly helps me get through some of my tougher workouts and long-long runs (hello ultra marathon training!)!
I am hardly an expert when it comes to staying comfortable in my workouts, but I do have some useful tools in my toolbox. I was recently included in this awesome graphic from Tommy John, along with other suggestions on how to stay comfortable.
While you probably won't be seeing me wearing any boxer briefs anytime soon, the variety that Tommy John offers can help you gentlemen stay comfortable at the gym and on the go!
Tweet: I don't know much about boxers – but I know how to stay comfortable while on the run! https://ctt.ec/4g7Td+
Whether you're hitting the gym, squeezing in a workout while traveling, or just running errands, what do you do to stay comfortable?
I am linking up with the Friday Five 2.0! Check out the other posts!
I'd love to hear from you! Leave a comment and start a conversation!
More Ways to connect with Lindsey from LivingLovingRunner :
Facebook > @livinglovingrunner
Instagram > @livinglovingrunner
Twitter > @livinglovingrun
Pinterest > @livinglovingrun
Bloglovin' > @livinglovingrunner!