I am currently training for my 3rd ultra-distance race (my first 50 miler). The long miles can be boring…and friends could help the time pass a little faster. But due to the length of my workouts, I am mostly a solo runner. I don't often have running friends that are able to partake in the torture 10 entertaining 20+ mile long runs. 
So, when I am able to run with friends, it is always an enjoyable experience! Today, I am just thinking about a few of the reasons running with friends is so great!
running with friends
entertainment
I don't know about you, but finding something to entertain me for hours on end can be a little complicated. When running solo, I usually listen to podcasts or music, but nothing beats having someone to talk to that talks back…
Running and talking with a friend is not only entertaining, but it can be downright necessary! Whether there is a current issue that you need to get off your chest, or a great poop joke, a running buddy is the perfect person to bounce ideas off of and to get a good laugh : )
accountability
I don't know how many times I was just lying in bed trying to ignore my alarms, and that familiar *ping* goes off to tell me I received a text message – at 5 am…no one is texting me at 5 am unless it is a running buddy.
Yep, it's Angie or Michelle or Tara questioning me about running plans for the morning – or filling me in about the incoming weather. You bet I am out of bed fast!
Because I know that if I am going to meet up with…let's say…Angie (for example), I need to leave 5 minutes before we meet up down the street,…and by now, I probably only have 5 minutes to get dressed and out the door!
s**t gets real
Well, that is to be expected…
running for a long time
+
tacos (or beer) the night before
=
a poo party in the woods…
Just sayin'…
The first time I ran with a couple local gals (names not needed…but you know who you are!), either one or both of them popped a squat on our run…
This was the first time I had met them and there was no filter…we just ran ahead and they eventually caught back up! 
You know you are now friends when someone squats in the woods…
Tweet: Running with friends – Cathartic?
Entertaining? Poop stories?
Share the pain and pleasure!
#bibchat https://ctt.ec/CE4He+
leave it all on the trail…
Also, when on a run, anything, and I mean ANYTHING is a fair conversation starter!
Issues at home.     Issues at work.
Issues with the kids.     Issues with friends or family.
Issues with pets.
Issues with current events.
Issues with issues…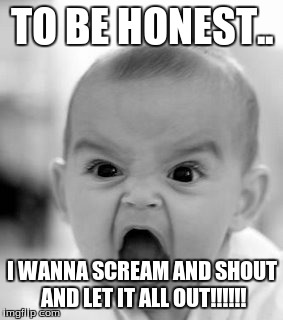 Just leave it all on the trail – and what is spoken on the trail sometimes should not leave the trail.
The ability to just let out some anger, emotions, tears, and frustration to your friends and not be judged is a completely cathartic feeling.
Then, when it is all said and done, you have someone to console you, give you clarity, and work out the issues with various solutions. 
share the pain, share the pleasure
When running with friends, there is bound to be pain. Whether the physical pain of running for a long time or the mental pain of running for a long time – friends can help big time! 
From all the thoughts above, friends can help push us out of our comfort zones, push us to PRs, and help us keep moving when our goals seem impossible…
Even through all the hard workouts and training cycles, your running friends will rally together and be there for you when you are reaching your hard fought goals!
There are always high fives, hugs, and sometimes wheelchairs waiting for you at the finish line : ) 
new friends come easy!
As someone who runs and paces races all over KS, MO, CO, and NE, I have made MANY friends along the way! There is something about sharing the road or trail with so many other like-minded people that an instant bond is created.
Whether it is for the entertainment, accountability, poop stories, open conversation, or shoulder to lean on,  friends can make training and running races worth all the pain and pleasure!
---
When surveying past runners of the Run Tulsa Run, previous runners said that two reasons they run this race is due to the ability to run with friends and the history/tradition of the race!
I explored the topic of running with friends in this post and my BibRave Pro friend Cassie over at SageTheBlog is talking about running races because of their history/tradition. 
The Run Tulsa Run is a sponsored BibRave Pro race and YOU can save $5 on your race entry with "BIBRAVETR" at checkout! 
Are you a solo runner or do you run with a friend?
Why do you sign up for specific races?
Are there races in your calendar that you go back to year after year?
What are the biggest factors when choosing a race to run?
Tweet: Running with friends – Cathartic?
Entertaining? Poop stories?
Share the pain and pleasure!
#bibchat https://ctt.ec/CE4He+
I'd love to hear from you! Leave a comment and start a conversation!
More Ways to connect with Lindsey from LivingLovingRunner :
Facebook > @livinglovingrunner
Instagram > @livinglovingrunner
Twitter > @livinglovingrun
Pinterest > @livinglovingrun
Bloglovin' > @livinglovingrunner
As well as Amanda's Thursday link-up, I am linking up with several of my other fitness blogging friends today! Check out the Tuesday's on the Run gang, the Wild Wednesday Workout crew, and the Running Coaches Corner linkup!