Disclaimer: I received free entry to Hospital Hill races as part of being a BibRave Pro. Learn more about becoming a BibRave Pro (ambassador), and check out BibRave.com to review find and write race reviews!
I guess spring invited summer to the party this week…it was a warm one, no matter the time of day! I guess warm weather running will help me acalamate to the heat a little better when it starts to get HOT.
First up in the spring/summer races, the Hospital Hill ReRun – 5K and Half Marathon the first weekend in June!  Use the offer code BIBHHR18 for 15% off your choice of race distance!
I focused on running some hills this week. While running loops and figure-8s is not the most enjoyable, the hills needed to happen!
weekly workouts : week 2 (apr 30)
Monday
Scheduled : OFF
Actual : OFF
The major heatwave and hot, hot sun made it easy to stay indoors, ha!
Tuesday
Scheduled : 6 miles
Actual : 6 hilly, easy miles
I am finding ways to incorporate more hills and climbing for the next 6 weeks – at least 2 runs a week on some hilly roads. Today was the first day of hills – and I feel like it went well. I didn't push too hard, but I will work a harder hills day into the mix… My apps say that I put in 350″ of elevation gain (double for total gain/loss). Not too bad for a first go – since my runs are typically way under 100″ for any distance and my 10 miler last Saturday had a whopping 150″ of gain!
Wednesday
Scheduled : 8 miles
Actual : 8 miles
My goal for today was to take some "easy miles"…but my legs felt heavy and I just felt sloggy. The weather is all sorts of messed up lately and today (as well as yesterday) started in the 70s with very high humidity. I AM NOT READY FOR SUMMER RUNNING! Oh well. It is done, on to the next…
Thursday
Scheduled : 4am/4pm miles
Actual : 4am interval miles
I planned on running hills in the morning and trail in the afternoon…but I ran a flat section of intervals in the morning ♥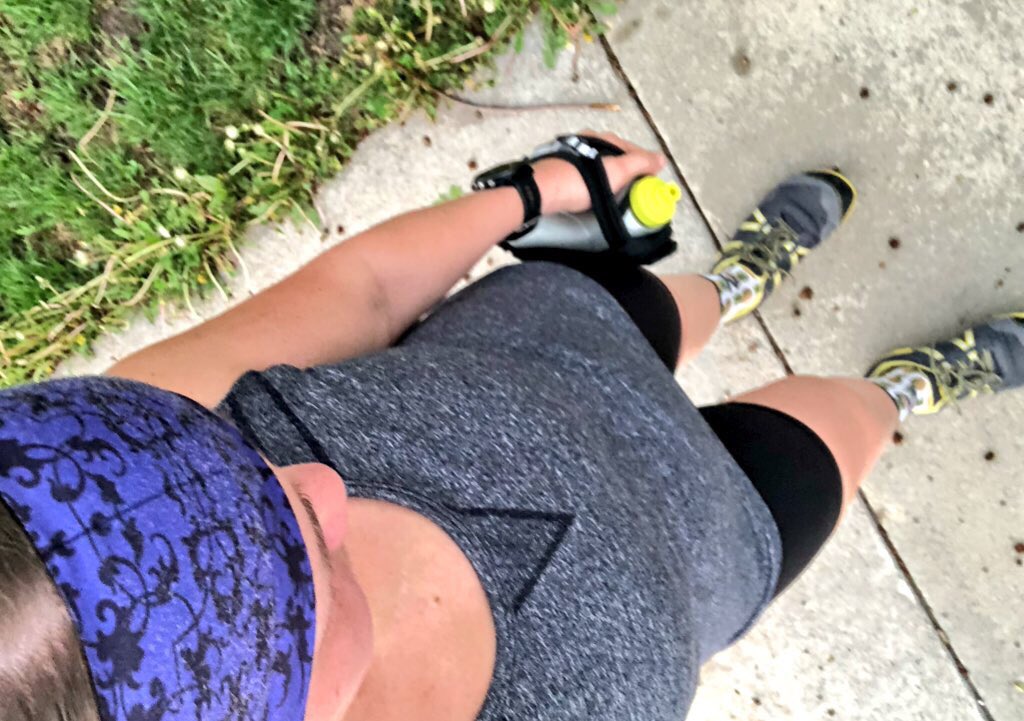 My "pm" run was almost in the late "am"…but then I got busy with work and the next round of thunderstorms came through. So…I waited until the weather passed in the evening to get in the second round but it just didn't happen… I'm not beating myself up about it…but might make it up by the weeks end (AKA tomorrow)
Friday
Scheduled : 4 miles
Actual : 4am easy miles + 4pm trail miles
This morning was a slow start, but I was able to get it done before work.
Since I missed my second run yesterday, I packed up my lunch run bag with the possibility of getting away for a jaunt ♥ Might not be the best for a successful weekend of miles but the beautiful afternoon is hard to resist hitting the trail for a mile or two!
Saturday
Scheduled : 20 miles
Actual : 16 miles + 2 miles
Going forward, at least 20 miles on the weekend will start to be a norm…but it still feels like a large feat at this point! I planned my route earlier in the week but I am always willing to break it up into 2 chunks. 
I was able to get in 16 miles before the hubs needed to get out to work and little man and I needed to head out for volunteering duties at the Girls On The Run 5K. Little man and I have made it a point to volunteer at local events and this is one that we have volunteered at before! Always fun seeing those girls digging deep and finishing what they started ♥ It's just too bad that I didn't take the jogger out because even though my e-mail said for us to be there at 7:30am, it failed to mention that the race started at 9:30am and we wouldn't have anything to do other than stand around until nearly 9am…
Whatever…little man and I were able to get out in the evening for a couple miles – we tested the battery life of his Jeep for 2 miles (the battery should last around 30 minutes and I didn't want to push our luck – or have to push it home…)
Sunday
Scheduled : 9 miles
Actual : 6 miles + 2 miles
With a busy day ahead for the hubs, I wanted to get out early to get the running miles I needed so then he could also get out early to get his cycling miles he needed. With me not getting up QUITE as early as I should have, I wasn't able to get in all of my miles…so when I got home, little man was up and we headed out with the pup to get in a couple more. The plan was to then go out again that evening for the last 2 to finish up the weekend, but the weather had other plans and we stayed in the rest of the night.
Weekly Miles : 52 miles
HHR mini cycle : 92 miles
100m Training Miles : 92 miles
Annual Miles : 740 miles (goal = 2,018 in 2018)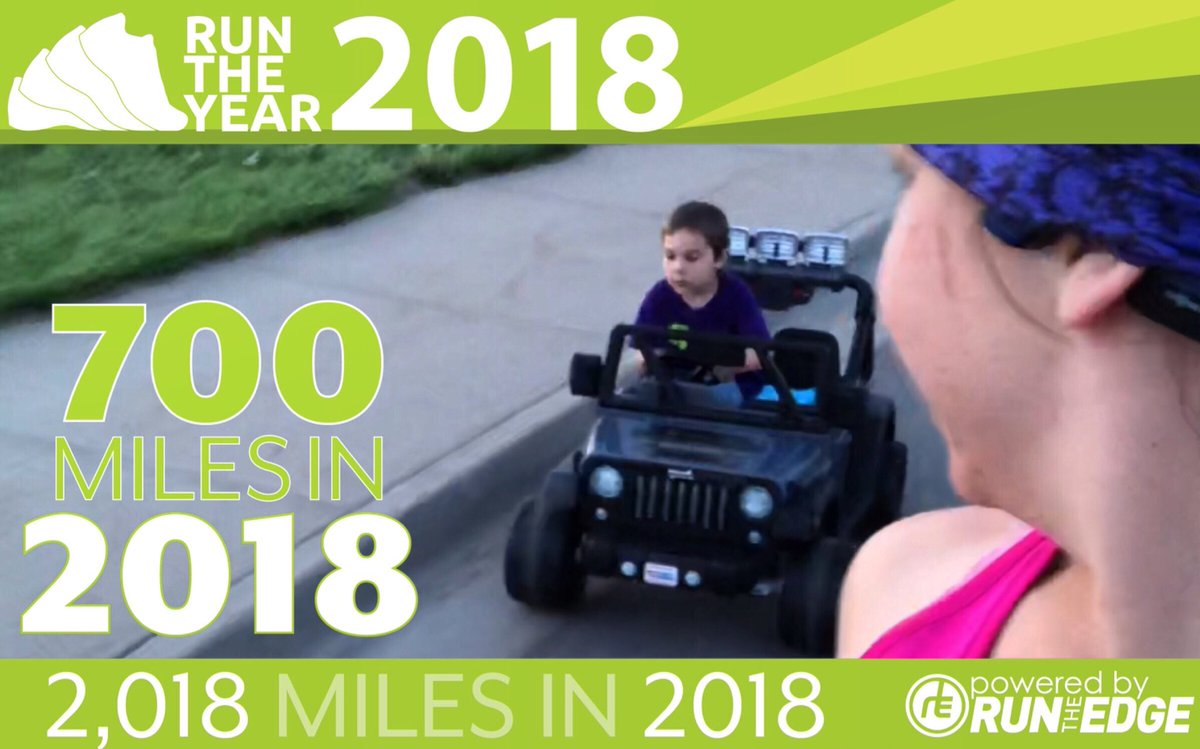 Miles, miles, miles! Check out the weekly workout
recap via @livinglovingrun & other #linkups!
https://ctt.ec/A68Uc+ #bibchat #runchat
Check out these awesome run-spiring linkups this week :
Weekly Wrap     Weekly Training Recap     Tuesday's on the Run
Wild Workout Wednesday     Running Coach's Corner
How did your training week go? What are you training for?
I'd love to hear from you! Leave a comment and start a conversation!
More Ways to connect with Lindsey from LivingLovingRunner :
Facebook   Instagram   Twitter   Pinterest   Bloglovin'