There are so many things to remember when running the ultra distances – 50K and above.
Things can get hard…real hard, but there are several ways to push through the pain to get to that finish line.
Here are five things I need to remember when running a long race – let's say, 100 miles. Since I am deep into the Hawk 100 training, I need to think about these often!
just keep moving | 5 tips for conquering the ultra [or ANY] distance
1 • Know your why
In training, in racing, in life – know the reason. Know the reason you are putting yourself through the training, know the reason you are testing your limits, know the reason that is going to keep you moving towards that finish line. 
For me, pushing my limits is so much fun! After my 50-miler last fall, I told the hubs that he couldn't take anything I said as truth for a couple days but I was already thinking about a longer distance… I was sore and hurting, but I wanted more! I know I am not the only crazy person that has thought that – there is an entire community of ultra distance runners that is in the same boat! 
2 • Finishers mindset
From the start, you need to have the mindset that you are going to finish the race.
Do not, let me repeat – DO NOT give yourself an out. Unless you have bones sticking out, your pee is no longer pee colored, or other miscellaneous situations requiring medical attention – you must keep moving. It will not be easy… It may not always be fun – but guess what, you signed up for this!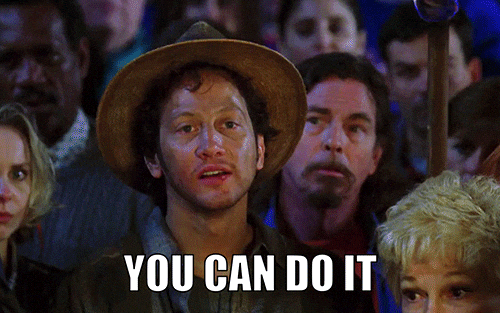 Once you give yourself an out [I don't NEED to finish this race], you are screwed.
I have surely had the thought that I didn't NEED to finish an event [i.e. Night Hawk 50K in the rain, mud, and heat] but we can't always have the perfect day…and pushing though adversity helps you grow as a runner and as a human. ♥
3 • Know the race course
The volunteers aren't always a part of the trail community or know the trails. Yes, little miss girl scout pouring your water may not know where they are in the middle of the woods – so know your course.
Study the course.
Run the course before race day.
Make sure you are comfortable with the trails so you don't have to solely rely on the volunteers to know where you are supposed to go.

4 • Move through aid stations quickly
In a 100 mile race, you could have anywhere from 10-20 (or more) aid stations. By taking your dear sweet time, you could waste up to a few hours in the aid stations alone – and that time isn't taken off your overall time from start to finish.
Make your aid stations an efficient pit stop and get back on the trail. Yes, if you are in need of some major help, stick around the aid station as long as you need. But once you feel good, get out!
5 • No calories = No decisions
Feeling bad? Eat.
Feeling low? Eat.
Want to quit? Eat.
Hungry? EAT.
Feeling "why am I doing this?!"? Eat.
You cannot be rational on the trail…no matter the time and distance on the trail.
If you are feeling bad, low, unhappy, wanting to quit, etc…go ahead and eat something!
More than likely, you will begin to feel better [**or you will hit the reset button]. Either way, you will then be on the other side and ready to go again!
+ 1 • Cheat sheet [or card] for crew
If you have a group of amazing friends/family crewing for you, be very thankful! They are being very generous with their time to help you get to that finish line.
If you happen to worry you aren't going to the support you need or you want your crew to know more about what you need at each stop, you can always leave them with a "cheat sheet" of sorts. What would be on your list?
Be sure I eat at the aid station; If not, make sure I leave with food in hand
Do not let me sit down unless I am changing socks or need to deal with foot issues
Leave with freshly filled bottles of Tailwind (left side) and water (right side) in pack
Will I need a headlamp within the next 5 hours, make sure I leave with one! Never know how long it will take to get to the next aid point…
Anything else I should have my team remember? Let me know [first timer 100-miler here!!]!
I'd love to hear from you! Leave a comment and start a conversation!
More Ways to connect with Lindsey from LivingLovingRunner :
Facebook   Instagram   Twitter   Pinterest   Bloglovin'
**hit the reset — barf your guts out, i.e. reset button