I have started the process of really getting my race plan for the Hawk Hundred ready…makes me excited and nervous – twisted stomach style.
One thing I need to remember, the start of a good trail story :
"Things were going pretty good until…"

"…and then things started to get better."
The Hawk 100 is 23 days away – where has the time gone?! Let's lay it all out on the table… Also, tomorrow starts a series of "must have things for my first 100m" – so be sure to check it out and let me know your must haves!
Finish – that is all
For the Hawk Hundred, my "A goal" is to cross that finish line after 4 loops in one piece…might be a limping, sore, tired, delusional piece of a human…but that is the goal! Here is my pacing plan for the 32 hour finish : 
While I am okay with running a little ahead of schedule in the first couple loops (to leave me a hair more time on the last two), I don't plan on coming in too far ahead of these times. The major times I need to hit are those last 3 cutoffs in the 4th and final loop – and by my pace chart, I need to come in a few minutes under my estimated time at West End to continue to the last aid and finish line.
Crewing + Pacing
I have some pretty phenomenal people in my life that want to be a part of this adventure. So, I am going to be set up with a pretty fantastic crew! 
Matt (hubs) – The hubs will be one of my crew members – and since he isn't a runner, he will be absorbing the atmosphere, be my personal cheerleader and pump-up squad, as well as my personal photographer ♥
Michelle – I met Michelle a few years ago and our ultra ambitions have kept us going and going and going. I knew that I wanted Michelle in my 100 mile experience in some capacity from the beginning. I wanted her to be out to crew and pace, but I recently made the final decision for her to be the Crew Chief. With a bout of PF still giving her some grief, I didn't want to aggravate the healing process so soon. While we have run some fun miles in this training cycle, I know she is going to be a pro at crewing! I can't wait to have some fun adventures with her this fall and beyond!
Melanie – Another talented, running friend on the support team is Melanie! She is going to be the "medic" for me (and any other runner she sees fit the assist). I am not sure when she will be out at the race, but it will be an amazing surprise to see her!
Wael – My buddy Wael first offered to pace me at my first 100 when it was still just a left-field idea in my head. When I said that my first 100 would be the Hawk, he got excited. The Hawk 100 was his first 100 too (several years ago). I know that he will have the push to keep me moving through the night loop and the drive to get me to the finish line in the time allotted. He too is training for his next 100 miler – so this is a great time for him to get in some major miles – 50-75 to be exact… Ha!
Friends – I have heard from several family and friends that they would like to support and cheer me on for this event. 
Nutrition
At this point in my training, I have not found the cryptonite that would end my race…
I have eaten all types of things and drank several different types of fluids – and they all are good by my stomach. I don't have any concrete go-to's for my nutrition strategy, but I plan to keep Jolly Ranchers and Honey Stinger waffles in my hydration vest pocket, 2 bottles of water, and 1-2 bottles of Tailwind and/or Nuun at all times.
This way, I can ingest calories by both real food, sports nutrition, and fluids.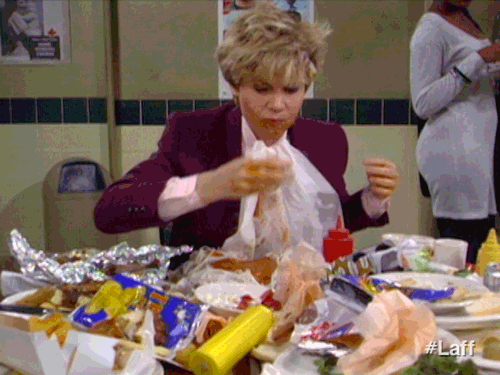 Important Things To Remember
I want aid stations to be pit stops, especially in the early miles (more on this in a future post)
I may need to sit down, please have a chair ready for me

Don't make me sit down if I don't want to
Have a blanket ready if I need it

Film me and take pictures at every aid station that you can, even if I'm being a grump
Only say things like :
"You can do it"
"Suck it up, buttercup"
"There's no shame in xx miles"
"It's okay to quit"
"At least you tried"
"You gave it your best that's what counts"
"There's always next year"
If you say any of these things I will seriously ask you to leave the race and not come back.
If you let me give up for anything other than missing a time cutoff, I will probably not speak to you again…
If I am :
Vomiting
Delirious
Hallucinating
Shaking Uncontrollably/Have Chills
Crying
THIS IS NORMAL AND TO BE EXPECTED, please don't be alarmed!
Thank You!!!!! And I apologize in advance for snapping at you.
♥ You all are my heroes ♥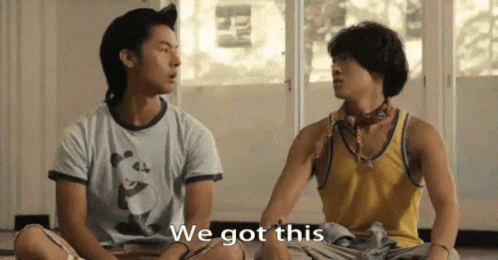 More to come…
Did you have a guide for your pacers/crew for your ultras?
How about your first 100-miler? Bring on the miles!
I'd love to hear from you! Leave a comment and start a conversation!
More Ways to connect with Lindsey from LivingLovingRunner :
Facebook   Instagram   Twitter   Pinterest   Bloglovin'