Wow, Thursday. We meet again…
It's been a while since I have thought out loud with Amanda and her Thinking Out Loud Thursday's 🙂 Today is as good as ever!
But first…
Let's go for a run 🙂
Basically. My life.
With the addition of the BibRave book club, I have been reading more books on and about running – and I am the facilitator this month! Our top two choices are :
Peak Performance: Elevate Your Game, Avoid Burnout, and Thrive with the New Science of Success
My Year of Running Dangerously: A Dad, a Daughter, and a Ridiculous Plan.
What would your choice be?
My vote is for My Year of Running Dangerously, but we are all winners – because the other book will likely be next months book ♥
spring is coming!! maybe…
The weather is always wonky in Kansas…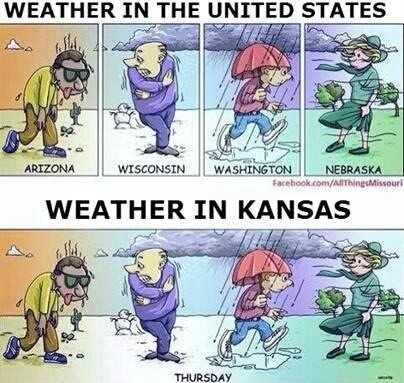 We has some summer-like weather earlier this year…and now the chill is back. This is the pain and joy of spring in the middle of Kansas. And guess what we are expecting this weekend?! SNOW.
No.
Well, that was what I heard the other day…but it looks like the forecast has changed again…but it is going to be chilly!
gear to come!
As a BibRave Pro, I have the opportunity to opt in for some pretty fantastic product testing opportunities. I have a few coming up that I am SIKED to share with you… I am currently testing the CTM Band. This dynamic recovery tool is a major game changer…review for this coming next week!
For the rest…you will have wait 🙂 for now…
What is your favorite gear?!
I enjoy researching all kinds of running gear, new or old, well known company or brand new in the sport – let me know your faves in the comments!
I miss coffee
I have gone the last 40 days without black coffee…I am not sure how, but I did. I was able to drink decaf coffee the first couple weeks (because I really like the taste of coffee) but they decided to stop ordering it at my work. Since I am the only one (out of 500-800 employees) that is complaining about the decaf drawer being empty, they decided it wasn't worth ordering more… Lame.
I have also been pre-ordering decaf from Starbucks once in a while…but the delay in picking up my coffee "on-time" always is a little off and I end up waiting longer than the 4-8 minutes…and then my coffee is less than hot. 
I think I just need to push a little more to get decaf at work – or maybe they can get me a giant Starbucks card… Win-Win.
…I said no coffee
While I have been without coffee for the past 6 weeks, I have not been without caffeine. I am a Run Gum ambassador and we just found out that the new Run Gum Extra Strength is fully funded on Kickstarter! 
Haven't heard of this campaign?! (are you under a rock??)
Soooo…the regular Run Gum is amazing. Legit. But sometime you need that extra KICK! A regular pack of Run Gum (2 pieces) has the caffeine equivalent of an 8 oz cup of coffee. The new Extra Strength is double that!
Have you been under a rock and not heard about this Kickstarter? There is still another day to contribute to the campaign and get some major discounts and swag. Check it out today and be one of the first to have Run Gum Extra Strength in your pocket!
Not interested in Extra Strength but would possibly like to try the regular? Go to the Run Gum site, check out the variety pack (4 of each flavor), and use the discount code lindseym10 for 10% off! 
I thought I had more to think about…
…k, bye!
---
Check out the linkup with Amanda to see what everyone is thinking (out loud) this Thursday!
I'd love to hear from you! Leave a comment and start a conversation!
More Ways to connect with Lindsey from LivingLovingRunner :