Disclaimer: I received GoSili Silicone Straws to review as part of being a BibRave Pro. Learn more about becoming a BibRave Pro (ambassador), and check out BibRave.com to review find and write race reviews
Over the past few years, I have gradually thought about using more sustainable, reusable products and less plastic on the things I use the most :
Glass meal prep (#leftovers) containers…done.
Silicone snack bags, check!
Reusable bottles…too many to count at this point.
Reusable straw…………………..
More recently I have been interested in trying a reusable straw — but where to begin? Metal. Silicone. Paper. They all have their upside of less plastic straws going into our landfills…but who has the time to really do the research on which is best? I know I don't…
So when I was given the opportunity to try out a reusable silicone straw as a BibRave Pro, I jumped at the opportunity!
Let's dive in!
GoSili | Reusable Silicone Straws
Did you know that Americans throw away 500 million straws and 40 million coffee cups a day? Shocking right?! It's hard to believe that my one straw thrown away is contributing to such a HUGE issue…
GoSili was started 18 years ago to end the cycle of buying single-use products — silicone lasts forever, non-toxic, and can be recycled if it does wear out!
Bring GoSili into my life and I am cutting back not only my one or more straw a day, but I am also taking away my son's plastic straw obsession (probably 2-3 straws a day…sadly, not lying).
GoSili silicone straws come in some great colors and you can totally find the perfect color to match or coordinate with your favorite reusable bottles!
More than just the colors, the GoSili silicone straws come in 3 different sizes for your various drink types:
Standard (8″ long, 0.5cm wide) for your everyday needs
Extra-long (10″ long, 0.5cm wide) for those TALL bottles or cups
Extra-wide (8.5″ long, 0.75cm wide) for those thicker beverages like smoothies; or Bubble Tea and Boba drinks
All of the GoSili silicone straw options are:
100% European-grade silicone
BPA-free
BPS-free
Phthalate free
PVC free
Lead free
Dishwasher Safe — and easy to clean with just running water
While the multi-packs come with several straws in a recyclable box, the individual GoSili silicone straws come with aluminum case — perfect on the go. These little cases are great to stash in my purse so I am always prepared!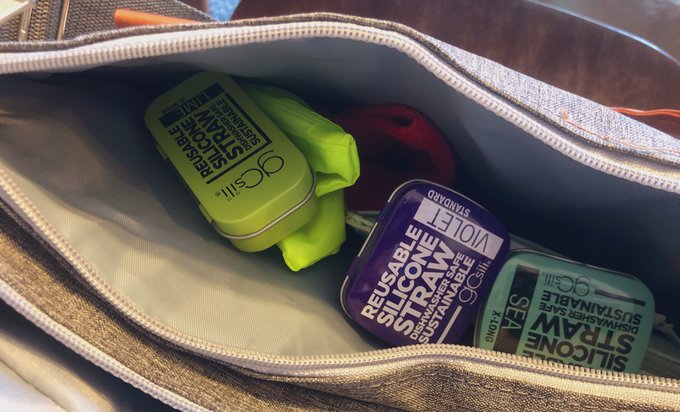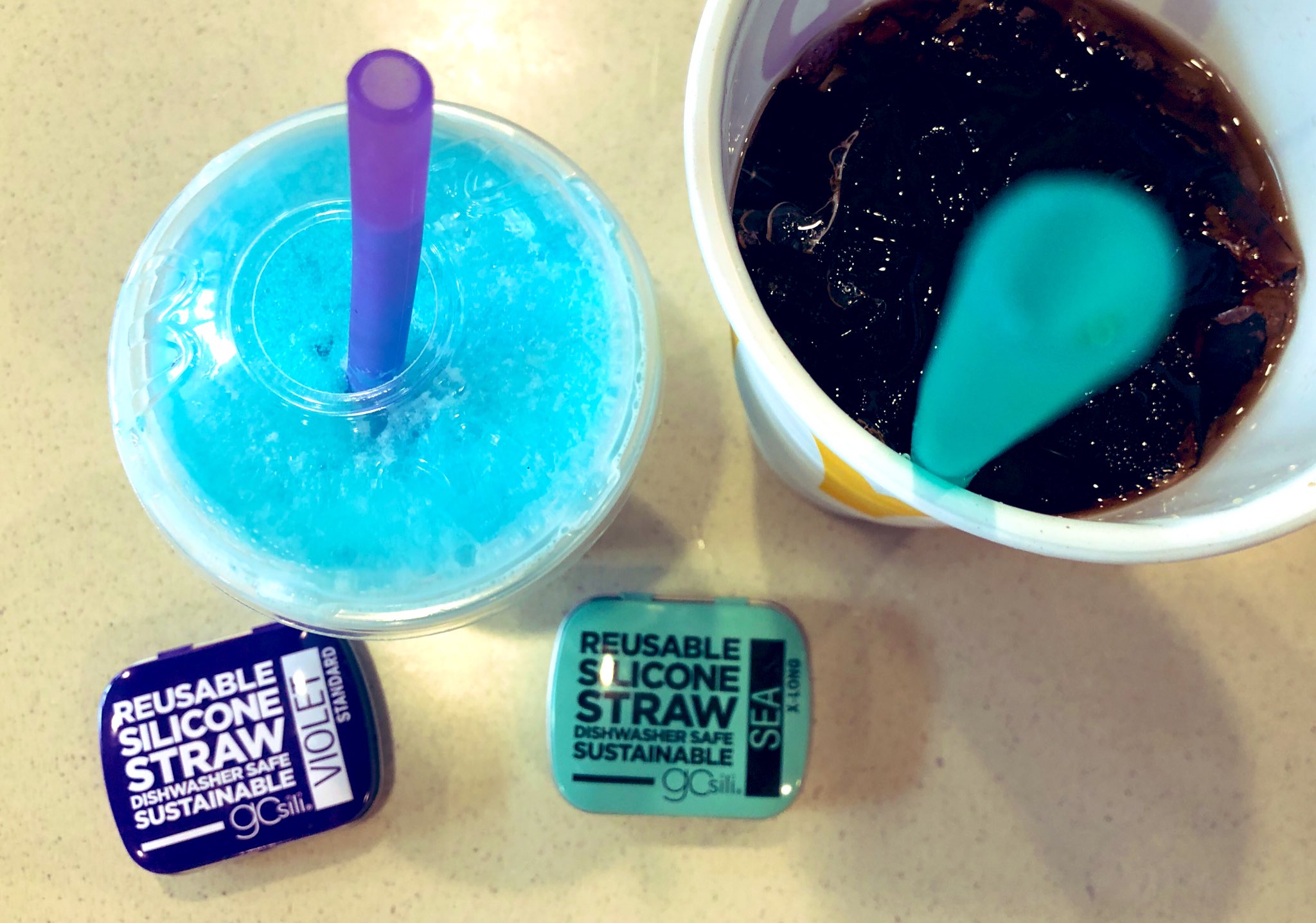 While I don't always feel like my efforts make all that much of a difference, I have been surprised the last month. Since I started using GoSili silicone straws, I have been asked on several occasions what my reusable straw is. By talking about GoSili to everyday strangers, I feel like I have done a small part to get the word out — and hopefully a few less straws plastic are being used!
Discount & BibRave Pros
Want to get some GoSili for yourself? Save $1 on your reusable GoSili Silicone Straws at http://target.com using the promo code "GOSILI1OFF" at checkout!
My fellow BibRave Pro's also went through various features on their review posts as well. Be sure to check them out!
Becky Jenn Jessica Stephanie Brenda Deidres Jackey Jennie Jennifer Megan Preston Samantha Bill Scotty
Check out Go Sili Products on their social handles for fun promotions and to get the scoop on new products : Facebook – Twitter – Instagram
I'd love to hear from you! Leave a comment and start a conversation!
More Ways to connect with Lindsey from LivingLovingRunner :
Facebook Instagram Twitter Pinterest Bloglovin'