IT'S RACE WEEK!
My world has been consumed with limited running the past couple weeks – and the taper is making me crazy! As i prepare my boxes, bags, and thoughts, I am all but consumed with the thought of forgetting something – likely something mildly important…
I have covered my must haves for my first 100m in part 1, part 2, part 3, and part 4 leading up to the main event later this week. While some pieces are like "duh Lindsey…of course you are going to need THAT", I can always use the extra note to remember  ♥ 
Check out the full list thus far on must haves for first 100m | part 4
Five things to be sure to have ready for your first 100 miler – what I missed before – written in suggestions (part 5) :
roller (stick and R8) + blanket/towel
Not only is my husband in charge of being the team photographer, but he has been dubbed the "roller guy". While I am not sure how this will work in reality, I plan to roll out my legs at the two (technically 3 – passing through one of them twice) crew-accessible aid stations. My trusty R8 is something that I can certainly roll myself out with…but with my Stick, I will need someone to help me. Bringing a blanket or towel to lay on will help me stay away from the itchy grass and any creepy-crawly things…
socks, socks, socks
Let's be real, sock changes are going to happen…and likely often.
ice bandana?
While the weather last year warranted an ice bandana, I am not sure this year will pose the same situation. With projected temps in the mid-upper 70s this year, an ice bandana may not be necessary, but I am coming prepared!
more lube…
I am positive that there will be multiple applications of lube…especially with all of those sock changes, there will always be a fresh layer of lube on my tootsies.
the best, kick ass and take names attitude!!
YAAASSS! I need to continue to prep and harness this throughout the week…stay tuned!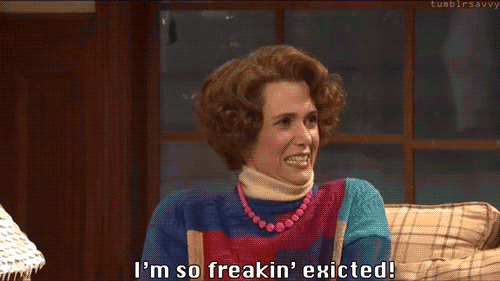 IT'S RACE WEEK! While some of these suggestions clearly made the list over Part 1, 2, 3, 4 and 5 – there are a few that did not. And with the EVER-CHANGING weather forecast, there are going to be some critical additions made this week! Stay tuned later this week (probably Friday) for my full list with my final thoughts for this weekend!
I'd love to hear from you! Leave a comment and start a conversation!
More Ways to connect with Lindsey from LivingLovingRunner :
Facebook   Instagram   Twitter   Pinterest   Bloglovin'